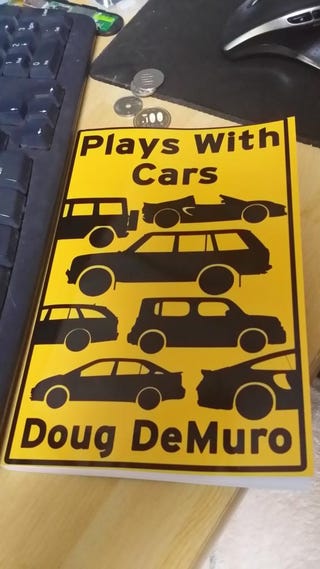 In order to provide a quarter of a meal or 5 or 6 pairs of brand new Wallmart shorts to Jalopnik's resident's JDM importer Doug Demuro, I bought his book.
I actually gave more money to USPS than to the bookstore itself but well, now, thanks to me, Doug will be able to buy at least half a dollar menu at McD with my help!
Quick question to Doug if he reads this though: Where the hell did you print it? Not anywhere is there an indication of who published the damn book. I don't think I've ever seen that before...