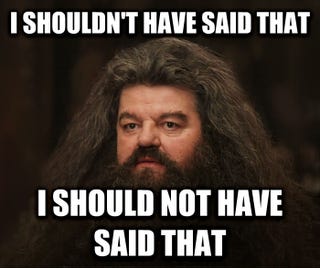 The mistake I made was to point out that most "old school" muscle cars would be considered somewhat slow and wallowy if they were produced today, and I pointed this out on a "non-car" general internet website. So much ignorance and salt.
"MY MUSTANG WILL BEAT THE SHIT OUT OF YOUR LITTLE JAP PIECE OF SHIT," etc...
Which is funny because I was comparing them to the current Ecoboost mustang.
One guy keeps pointing out that it's only faster because it's a twin turbo V6 which, you know, at least he's in the neighborhood, but he's yet to figure out the 'stang uses the 4 despite my many protestations to that effect.
We've also got the "It's not about power, it's about character!" which I do think is valid, but Turbo 4's and big V8's have remarkably similar torque curves these days.
This is why I like it here; there's little to none of the typical "Brand A makes the best god damn cars ever! Brand B is only for queers and girls!" bullshit that you find elsewhere on the internet (not going to lie, it's the worst with American brands. And Volkswagen. And Honda. And...)