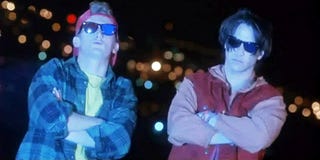 Please use this place as more of an escape from the the realities of life, less of an outlet for your frustrations with them.
---
Having gone through Oppo from the past several days I've noticed the amount of personal problems being brought up, particularly by some younger members, has been a little high as of late.

I'm not saying it's not cool to vent here. Every once in a while is fine, but some people bring too much baggage here to have any fun and thereby are a bit of a downer to all of us. In doing so you are dwelling far too much on the negative and only making yourselves feel worse about whatever the situation may be.
Please, use Oppo to more as a brief break from your problems, you'll feel better in the short term and clearing your mind from your issues and having a little fun here will help you get life sorted out well in the long term.
Keep Oppo cars, keep Oppo weird, keep Oppo fun.
Party on dudes.
*I'm trying not to focus on anyone in particular, that's not what this is about.