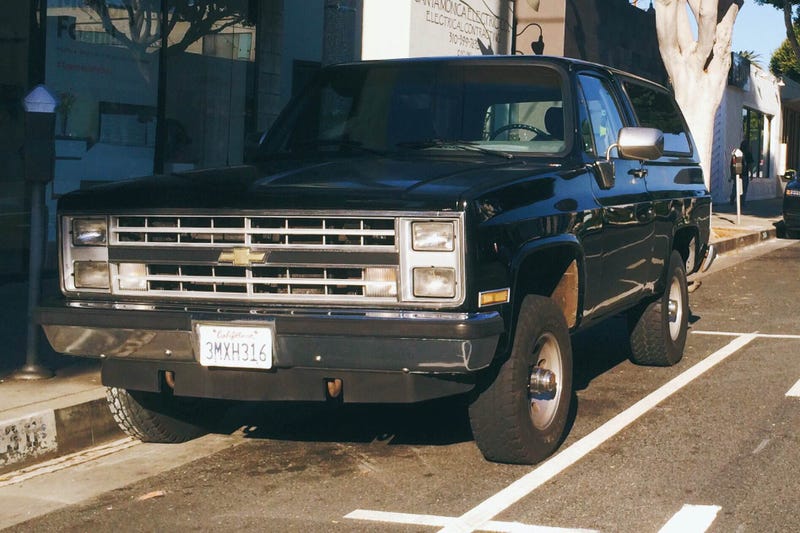 The best part of the day was marrying the love of my life. The second best part of the day was when my new father-in-law announced he's giving me his clean, low-mileage K5 Blazer as a wedding present. See, I got the order right.
My wife's vows made me cry; the card with a doodle of a truck on the front left me speechless. This truck has been in their family since he bought it new in the 80s. It's the vehicle my wife grew up in; her name is still scrawled in rough cursive over and over in marker on the back seat arm rest from countless idle trips as a small child. It's also the vehicle he and his wife spent their last free years in before having children of their own, taking regular trips down to the beach and out to the Imperial Sand Dunes with the top off. It's not just a special truck I'm inheriting, it's a special legacy that I'm now responsible for upholding.
Like some of you, I come from a family where no one is particularly interested in things that move or handy with a wrench, and I always longed for the experience of working on and one day owning the kind of hereditary project car that binds generations together in an ambitious decades-spanning undertaking. Something to act as a steward for, something to shepherd into a future where there are fewer and fewer things left like with each passing day. Something my children will love taking fun rides in, something I might one day pass down to them as well, and even if it doesn't last that long something they'll still get to look back on and remember, that big black truck rumbling through their younger years like a friendly dog.
What can I say, I'm a nostalgic bastard. And now I have the chance to fulfill that dream, so I think it's safe to say I'm never selling. I guess I'm a Blazer owner now - got a lot of forums to catch up on!