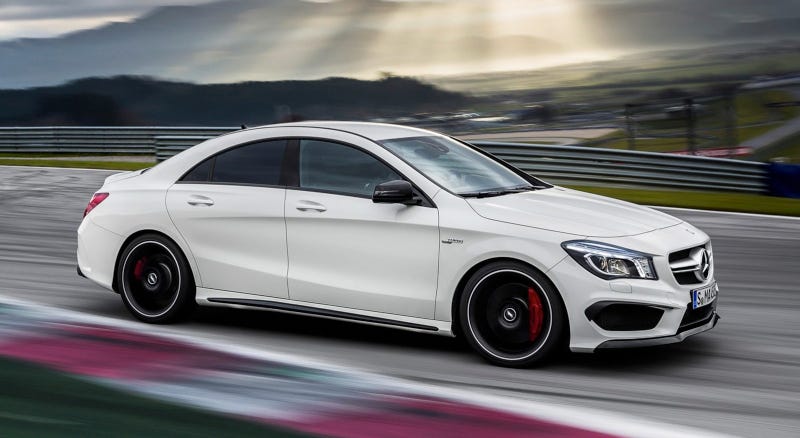 Well for starters, the CLA45 does not come with a stick.
But if you are willing to overlook that then what is stopping you? 2014 CLA45's are now similarly priced to the American hot-hatch trio (fully aware that the STi is not a hatch but it sounds nice to say "hot-hatch trio"). Depending on the example you find you might pay a little more but don't forget all the stupid dealer add-ons that come with buying a new car.
For the extra cash you get an engine that's way more powerful than what they put into the STi or the Golf. I've never sat in a CLA but I'm going to assume you get a pretty nice interior, because Benz. The STi interior makes me feel like I went backwards in time, but the Golf's is pretty nice.
As well, and this is kinda significant, if you finance the Benz you get a low 0.9% APR rate. I've gotten quotes for both the STi and the R and was given a stupid 4.9%. Does anyone know what Ford is offering with the RS?