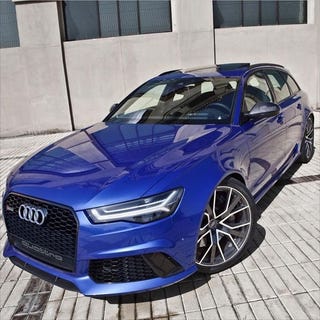 Of course Patrick is going to fire me now because he is going to get a million emails from you jokers. But I'm here to tell you that if it is what you really want to do...go for it. Here is my story in a nutshell.
If you told me two years ago that I would be a freelance writer for an major automotive website with a massive audience, I would have thought you were nuts.
I'm going to let you in on a little secret. I don't really know that much about cars. Sure I know cars, but compared to the wealth of knowledge that my colleagues have, trust me, my knowledge base is pretty pathetic. I also can't wrench for shit. And I have zero journalism experience.
But what I tried to do is bring my own perspective and voice to this community. So I wrote some posts, for free here on Oppo. Sometimes they made it to the FP, sometimes they didn't. Some of them were good, some not so much. That is how it goes.
Once I established myself a little bit, I bugged Hardibro for a while to give me a shot. It didn't happen right away and I had to prove myself.
Maybe you won't be a full time writer. Perhaps a freelancer or columnist is more your thing. Being a full-time autojourno was never my goal. I just wanted to be part of the experience, learn some things, and hopefully help some people out by sharing my knowledge.
Maybe you aren't ready right now. Maybe you are and you don't think you are. You have absolutely nothing to lose by filling out that application and putting your hat in the ring.
Oppo has been the starting point for many of us on the front-page and beyond. You could be next.
If it doesn't work out now...keep plugging away. Try out some different posts here on Oppo. See what works, see what doesn't. Be open to feedback, be patient. Be yourself.