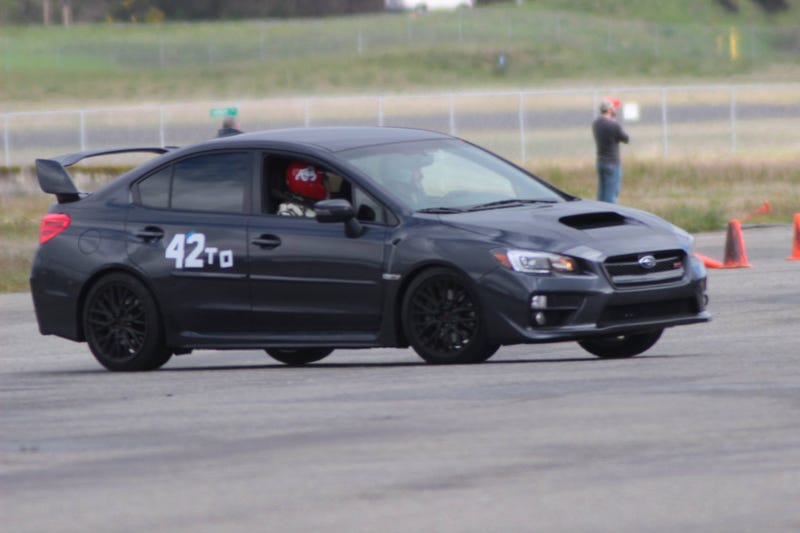 My passenger is a guy who had shoulder surgery and wanted to see what autocross is all about before healing and driving himself. He seemed to enjoy himself.
The car was great fun. This was the first time I've driven it really hard with traction control off and, wow, I bought the right car. Steering feel and turn-in are fantastic, and the car feels very balanced. Compared to my 135i, this car has much less low-down torque, so I'm trying to learn how to take advantage of the AWD and get on the gas earlier to keep those revs up. Left-foot braking is also an option, but I'm not quite ready for that yet.

I also learned that I have no idea how to launch this car quickly. The first couple attempts were embarrassingly bad, and then I improved up to the "barely acceptable" range by my last run.
Overall, I'm very happy with the car, and excited to keep learning how to get the most out of it.