Welcome to the second installment of the 2sday series. How this series will work is each Tuesday I will find an interesting vehicle from the weeks year (cleverly ending in 2). Then I ask the Oppo community to find other interesting vehicles from that year. You can only show cars that were made in that year. I thought this would be a fun activity to break up the week.
Last week we took a trip to 1892. This week, the year is 1902.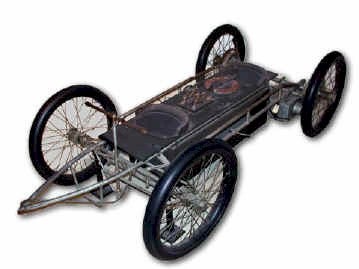 This is the 1902 Riker Torpedo Racer. It obviously isn't a road car but it did set the speed record for an electric car! Yes, you thought the P85D was fast, but the Riker Torpedo Racer could reach a full 57mph in 1902 (well technically Nov. 1901).
There were actually many electric cars during this time period. 1902 saw electric cars from Studebaker and a hybrid electric from Porsche.
The Riker torpedo racer was created and raced by Andrew Riker, who became the first president of the SAE.
What other interesting cars can you find from 1902?