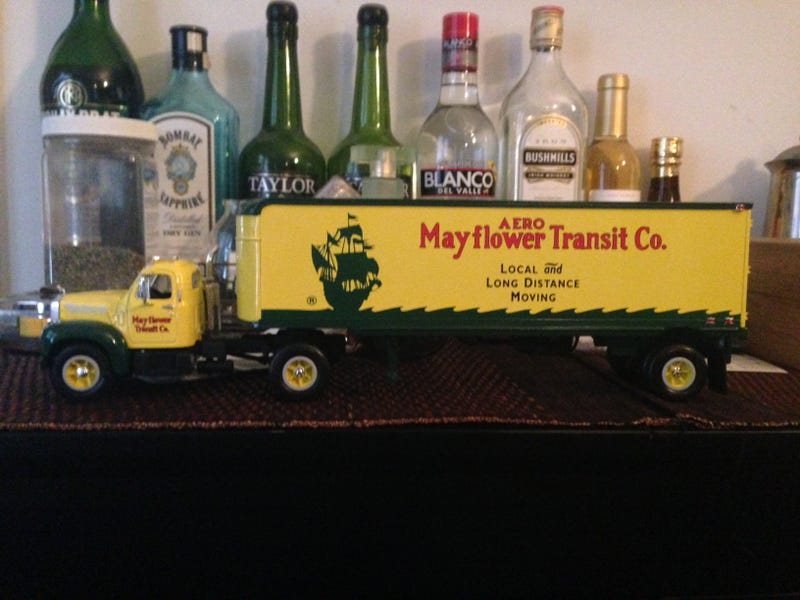 We moved into a new house in Rockville, Maryland when I was five. My parents indulged me (for once) and used Mayflower Van Lines. Why Mayflower, you might ask? Because they were offering a die cast truck for your kid if you used them. I couldn't wait.
Then the driver forgot the truck. The little one. He remembered the big one. And I remain bitter to this day.
But, I thought, perhaps this could be rectified? Indeed it could - ebay didn't let me down, all these years later. And here it is!