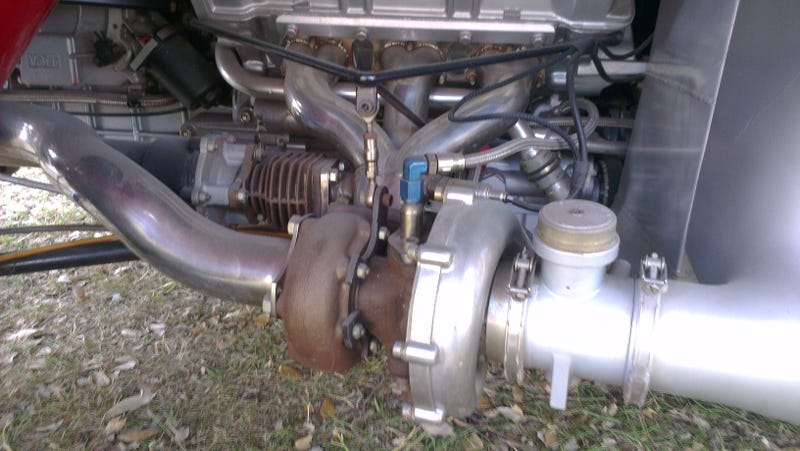 The 1980s were a great time for European cars with France no exception. After a shaky start to the decade, Peugeot had plenty to be happy about in 1986 with sales on the up thanks in part to the successes of the 205 T16 Group B rally car. Continuing the theme of success through performance, the Paris Motor Show that year saw the introduction of the Proxima concept car.
Featuring such advanced tech as a twin turbo 2.8 litre V6 with 600hp, on demand 4wd, a semi auto gearbox and even sat nav all wrapped up in a composite body, it still managed to look like a Peugeot thanks to the corporate front end. Move rearwards though and there was a bubble top hiding a 4 seat interior every bit as red as the exterior.
At the back, things just got a bit crazy with an exposed gearbox, wheels and some (now very sorry looking) solar panels. If it wasn't for the logo on that back, you'd never know this came from the same company selling sensible stuff like the 205, 305 and 505. I'm not too sure I'd like to be behind this when it rains, that's for sure.
For me though, the best and most hilarious part of the whole car has to be those exposed turbochargers. Just to clarify, this isn't missing some bodywork or has a panel open, Peugeot just seemed to think that in the future having a chunk of metal capable of glowing red hot in the open was fine! Saying that, looking at other Peugeot concepts of the time such as the Oxia and Quasar, I think there was definitely something in the water at the time. Probably acid.