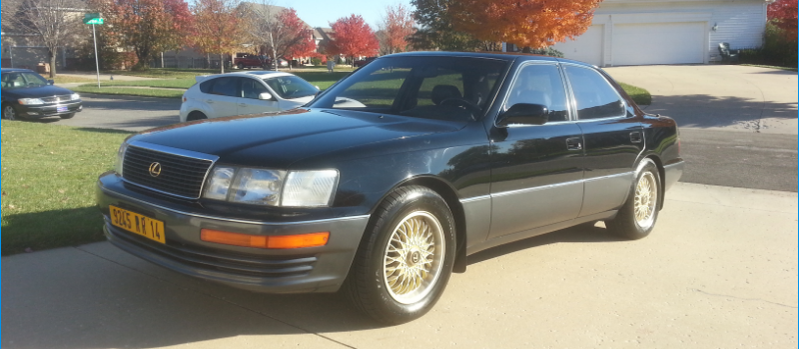 I was bored this morning so I went through all my service receipts for my 1993 Lexus LS400. I've done a decent amount of work to this car to keep it in good, reliable running condition as it is my daily driver. I've owned the car a total of 39 months and have driven it about 51,000 miles. Here's the breakdown for all you metrics types:

Total maintenance costs (including everything from oil changes to large repairs): $5,431.30
Average Monthly Maintenance Cost: $139.27
Average Annual Maintenance Cost: $1,671.17
Average Maintenance Cost Per Mile: $0.11
The car was well cared for when I bought it, and I also do all my own mechanic work, so that has helped a tremendous amount in keeping the vehicle affordable. Regardless, this is real-world ownership data that can be used to justify buying one of these big vehicles.
If you're curious of some of the repairs I've done to it, here's a write-up I did of one of the more involved ones:
I'd be happy to answer any questions!