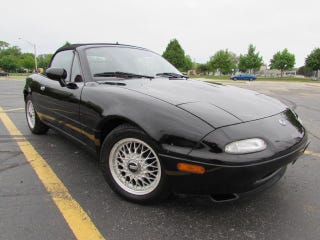 What do you guys think of this Miata I found the other day? It seems to have pretty low miles and according to this it is a pretty rare model. I am seriously considering trading in my 2007 Altima for this because I need another Mazda in my life.
Miata experts, is there anything I should look out for on this car mechanically ? Is this a good car for a 20 year old college student?
Link here.
Also I know this is a buy here pay here place but I'm not planning on financing the car.