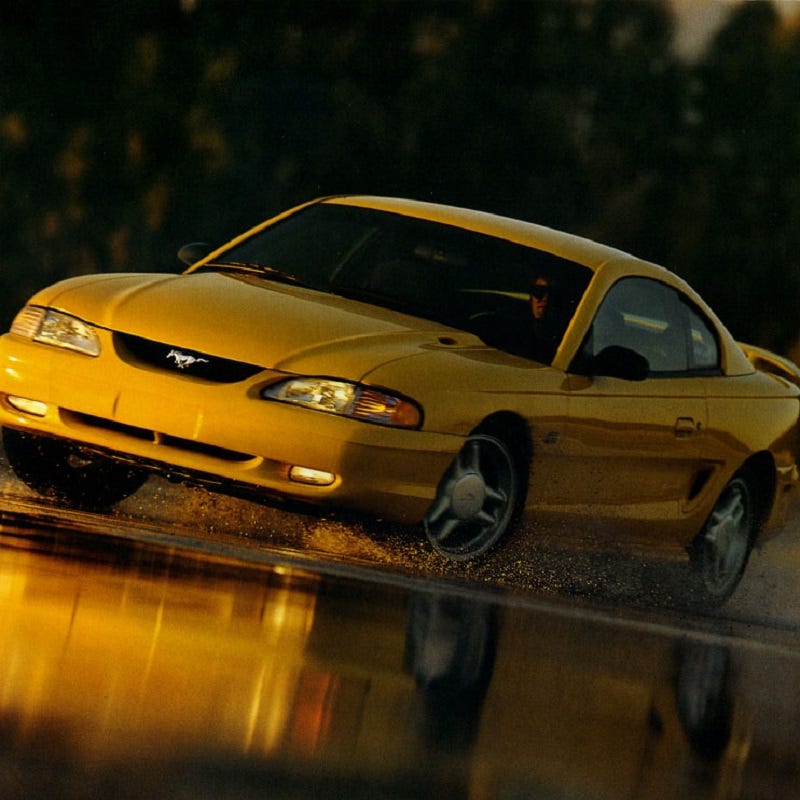 Welcome to Paper Jam, where we highlight automotive advertisements from the past! Print might be nearly dead, but our scanners are just getting warmed up.
(Have you done your homework yet?)
My 1995 was made identical in almost every way to the '94 model, for which Ford went heavy on the advertising to celebrate the pony's 30th anniversary. The SN95 left the '80s behind with a new aerodynamic shape, as iconic Mustang details made a glorious return.