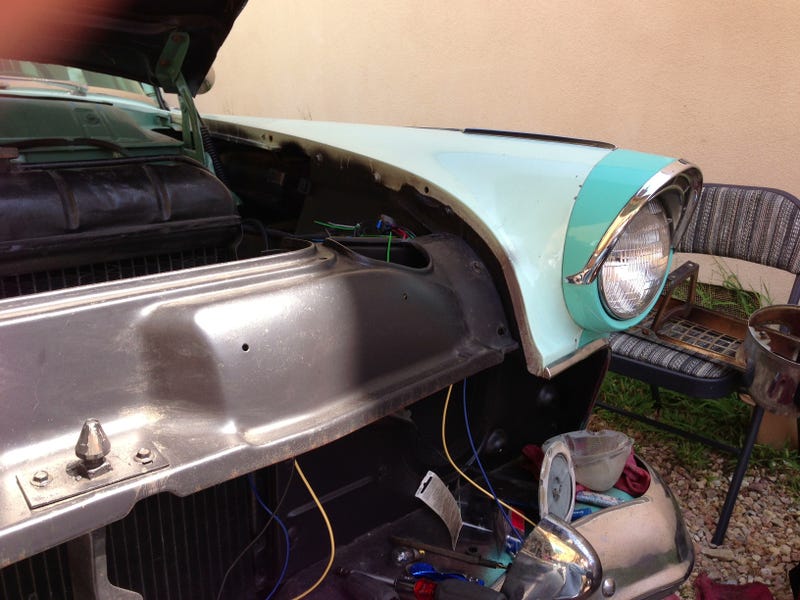 So I spent a chunk of the weekend rewiring the lights on The Boy's car. Holy carp was the original stuff beat! I had to recreate the pigtail harnesses for the headlamps and parking lights/turn indicators. The head lamps were no biggie but it took a while to find what I needed for the parking lights.
This part in particular was hard to find and replacing it was the only option short of fabricating something to retrofit the mounting plate. I asked the "old guy" at O'Reilly after giving up my own search. "Let's see if we can find this as a component in something else," he says. "Well ... duh!" I chide myself. This is why you ask the old guy.
Here's the completed parking light pigtail with the new socket component. Shrink tubing, FTW! By the way, does anyone know where to buy new parking light lenses cheap? The lowest price I've found was $50/pair for "new old stock." I would not mind aftermarket knock-offs aslong as they look right. The originals are badly checked and the screw eyelets are mostly broken.
Up next: Rebuilding the original carb!