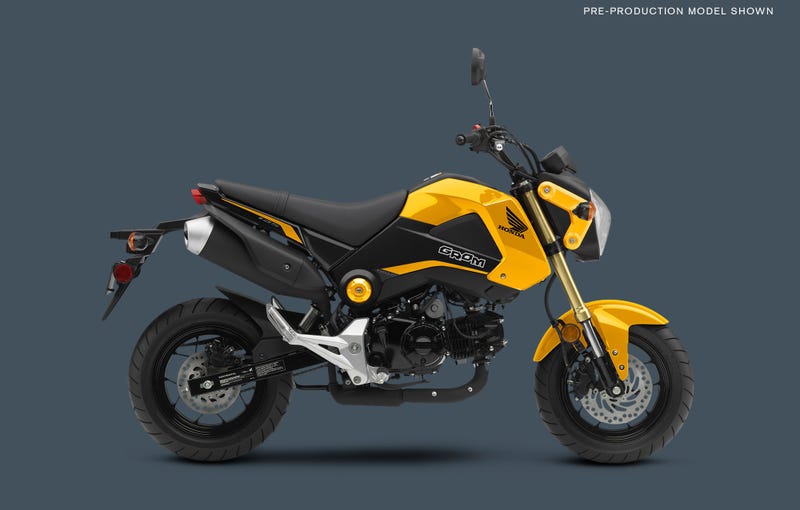 On Friday I posted asking for insight/experiences with a Honda Ruckus Any Honda Ruckus Owners Out There?
I wen't to the local moto shop to purchase a Ruckus, which they had, but they also had 4 brand new Honda Grom's! I couldn't bring myself to buy the Ruckus when looking at it next to the Grom, so I left with nothing.
I told my fiance that I had left the shop brokenhearted, and she said "Then lets get the little moto! I'll get my MC license with you."
Less than 30 seconds went by from the time she sent that text to the time I was on the phone putting a deposit down on an 2015 yellow Grom. I'm picking it up Wednesday after work!
It's still too cold to ride, but I can definitely see myself whipping this thing around Wednesday night in all of my snowboarding gear!