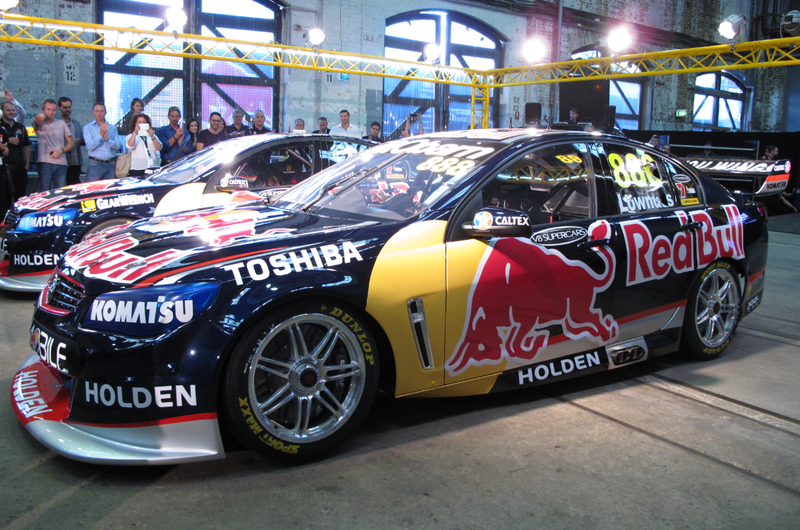 That's the new Red Bull Racing Australia Holden VF Commondore. It's a new look and a new name, but it's not a new team by any means.
That's because Red Bull Racing Australia is really Triple Eight Racing, last year's championship winning team. They'll run two of these new Commondores, one for four time champion Jamie Whincup and one for  three time champion Jamie Whincup. 
This is the last major team launch for Holden (though there are still a few cars to show), but the biggest V8 Supercar reveal of all, that of the Erebus/SBR Mercedes E-Class, will occur later this evening.