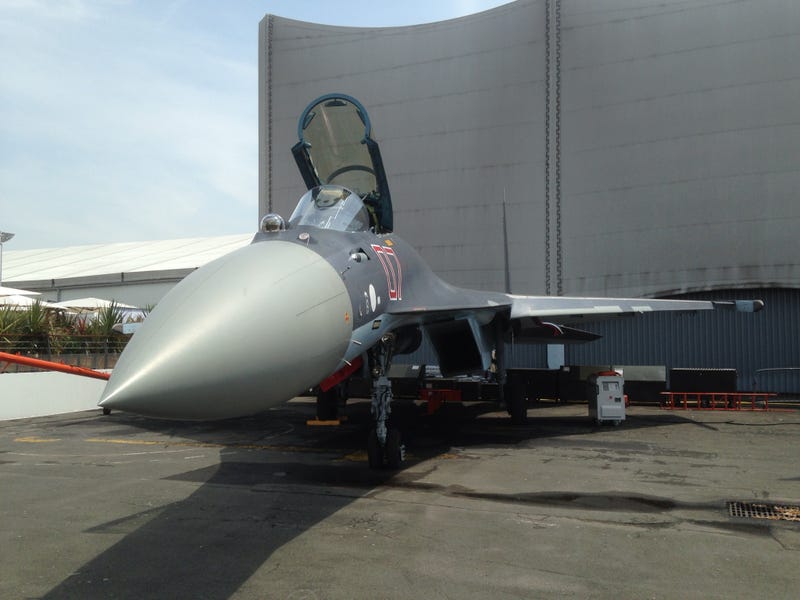 I had the opertunity to attend the Paris Air Show (PAS) Wednesday. PAS isn't your typical go see the aerobatic team, maybe a jet powered semi and some warbirds kind of thing. It is an international aviation and space trade show and it is one of the largest in the world. Companies like Airbus and Boeing will sign deals at this show in the billions of dollars. PAS is not just a show for commercial aviation, but it also a military show. Airbus (EADS) and Boeing are in this business as well, but you also have the likes of Lockheed, BAE Systems, Thales, Sukhoi, Antonov showing off their wares. Beyond the aircraft and missiles on the ramp you also have one of the biggest arrays of booths in the pavillions that I have ever seen. GE's booth was the size of a nice two story house. The show is impressive on several levels.
We got to see both the A380 and 787 put on low level performances that required steep turns and climbs that you would never see in commercial use. The EF2000 but on a demonstration of tight aerobatics that would leave an F-15 panting for breath.
As promised to some of the planelopnik folks, here are a few of the pics I took. I didn't bring my laptop so I can't get the pics off of my big camera. You will have to make due with iPhone pics for now.
Need a little Doc Brown influenced DMC to help sell your ATR?