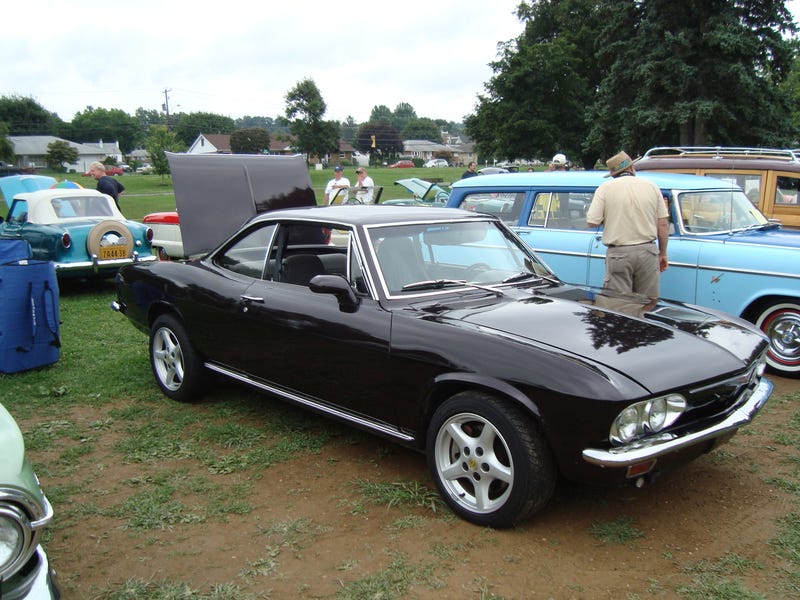 There's something not quite right about this Corvair, found at this year's Das Awkscht Fescht.
Firstly, those wheels look way to modern.
That looks like a sticker. A poorly placed sticker.
These seats look like they're out of a gen 4 F Body.
So does this dashboard and steering wheel.
Alright, that explains it.