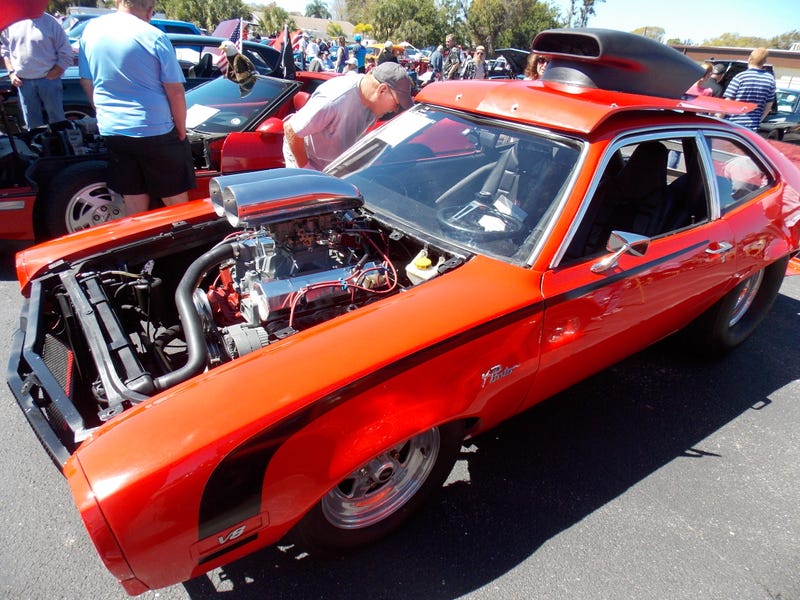 Wow. I think I'm going to make it through 2014. Just barely. This was a rough year; my worst one to date. I cannot believe I'm saying this but I'm actually begging for a better 2015. I cannot handle another year like 2014. If you care here's my year broken down.
January- Quit my job being a server at the retirement home on the 3rd. Although the money and hours were decent the boss annoyed me to no end. I was doing work I shouldn't have been doing, working more than I was legally allowed to, and working harder than my adult counterparts for a dollar an hour less. Spent the first two weeks like a vacation not worrying about anything. Then started hunting for jobs.
February- Still looking for work. Applied at Publix the first week. Didn't hear back. Stayed on Craigslist and applied for over 15 jobs. Never got one call back. I turned 16 on the 13th. I already had my car so I didn't really get anything special. On the 23rd I got my license! This was the best thing to come from the year. I earned my freedom and passed the test without any points off! Spent a lot of time just driving around aimlessly.
March- Actually starting to kind of worried now about being unemployed. Well shopping at my Publix I am flagged down by one of the customer service people. She asks me why I don't work here and I explain I never got called back. She asks me to update my info on the job application computer and she will work her magic. I do and the next day I get a call from the manager requesting an interview. I get the job being a "front service clerk" which is just fancy talk for a bagger. But hey it's a job and I'm making $0.50 more an hour than being a full time server at the home. Spend the second week doing all sorts of online training videos in the store. When on break I'm approached by this very attractive employee my age. I see her all the time while shopping but was always too shy to say anything. She was so nice to me but I was too scared to really say much.
April- My best friend gets a girlfriend. My one friend who was a big nerd whom I thought would never get a girlfriend before me did. Now he was becoming disconnected from me. All my friends now had someone else. I was kind of the lone wolf. This began some problems for me. I was now jealous and wanted to try and ask this girl from my history class out. Also learned that the Civic will fit a bike in the back when giving the cute girl from work a ride home.
May- Try to get a date with history class girls. It fails horribly. I started having this sort of terrible feeling because of my Asperger's and anxiety issues. I tried again. It failed. I then became weak and kind of spilled quite a bit to her which made me look like an idiot. I tried to make plans to go to a car show in June which she said yes if she was still in town. It was June 7th so I said I'd talk to her around then. My coworker was being more and more awesome and flirty but I just wasn't picking up on it yet.
June- Message the history girl the day before the car show to see if we are still good. Hear nothing. Says she hasn't been active on messenger for like 13 hours. I was confused. Message her best friend and learn that she left for New York earlier that day. She never even messaged me or told me. Made me feel worthless and the start of hating myself. Sent a kinda nasty message to her and ignored her. Kept on talking with the cute girl from work and learned she wasn't perfect. It kinda turned me off slightly.
July- Start of the issues showing up at home. I began noticing mom drinking more and more than she used to. I'd come home from work and see her drunk and it made me want to cry. I hated it. I started to realize I really liked the girl from work and was planning on asking her out because she liked me. Late July we went to visit grandma in NJ which was fun. The whole time hearing mom bitch about dad wasn't though.
August- The day before I'm back from NJ I get a text from the girl from work. She asks if I could cover her shift on Friday. I say I'm still in NJ and couldn't. I also ask why. I learn she got a date. I was too late. This kinda filled me with a sense of rage and anger at myself. I kept telling myself I'd meet someone new this school year. I was looking forward to a good school year. So when it started that third week of August, I walked in confident. But it was quickly gone. I felt intimidated. I felt hated and scared. I was overwhelmed and the few girls I liked already had a boyfriend.
September- Dad was now unemployed for the next two months while his job was renovating. We now had to live on mom's very small income. Everything got much more strict. I was feeling like shit because the girl from work still talked and flirted with me but loved her boyfriend. I didn't have anyone else and felt like garbage. So on the 26th I did something stupid. I bought a 2000 Volvo V70R with a rebuilt title. I thought maybe it could make me happy. It didn't. The car is a total lemon and a money pit. My dad hated me for it and my mom didn't understand. It never made me feel happy like I wanted.
October- My anxiety started to get worse and worse. Mom was drinking even more from being mad at dad. Dad was becoming a pain to live with at home. He was being a total dick. He knew about the unemployment but didn't want to do anything about it. So instead he just bitched about it. I stopped eating. I lost over 50 pounds by essentially starving myself.
November- Grandma came to visit. She took the Civic so I had to daily the Volvo for two weeks. It started out ok but by the end she was ready to die. I parked it in the driveway on the 24th and haven't touched it since. It now is up on Craigslist. She sees how bad I have it and feels bad for me. I met Veronica and thought maybe I had a chance with her. But I was wrong when I got painfully rejected over the break. It made me want to change myself even more. Start of crash diet. Dad makes fun of me for it.
December- Start of all my panic attacks. One morning while driving to school I had one so badly I had to pull over at the gas station and throw up. I would wake up in the middle of the night shaking and screaming. I still feel like shit. My depression is getting worse. I still feel like a worthless useless individual. I want to go see a doctor and get help but whenever I mention the idea my parents laugh and say Im 16 and have nothing to worry about. At least dad started to work again. The money is shit but it's better than what we had. We still haven't been out to dinner in over 4 months. Dad switched us to the new cheap healthcare plan for 2015 so getting help might be hard. I start wondering how badly I fucked up my life. Im still alone. Mom is still drinking. I have my fingers crossed for a better new year.
I'm sorry for ranting and rambling to you guys here so much. I love you all on Oppo like you wouldn't believe. You need to understand my friend group consists of four people at school. You are for the most part all I have. Some of you guys are my best friends even though I've never met you. You guys all mean the world to me. I'd be lost without Oppo. So thanks again for even letting me share this with you all.