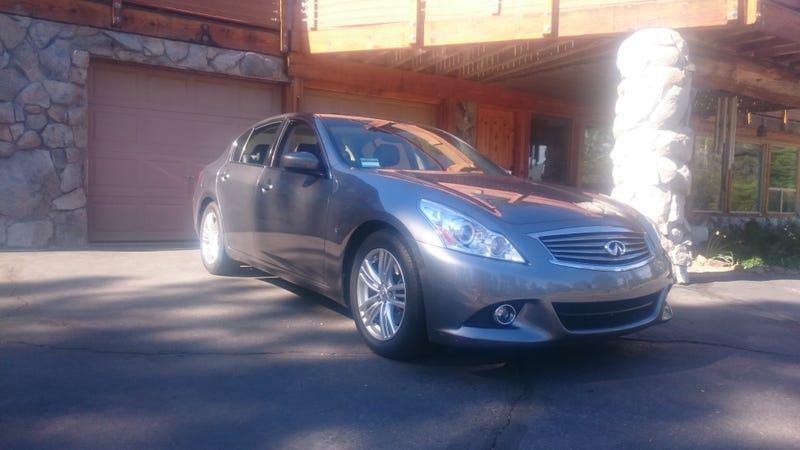 My girlfriend and I rented this Infiniti Q40 from Turo for our trip to Lake Tahoe. This involved a drive from LA to Napa Valley, then on to Sacramento for dinner, and the Tahoe area for the weekend. Then of course the return drive. Overall 1000+ miles.
After I figured out how to adjust the seat properly, this was quite the fun car to drive actually. The 3.7L V6 had some serious punch and it handled decently for a big sedan. Plenty of room for the skiis and baggage for the trip. It even got around 29mpg doing 85mph for hours on end. The 15 gallon tank made it nearly 500 miles before being empty!
I was there in Tahoe to ski and this car worked out great as a good weather ski vehicle. I imagine the RWD and regular A/S tires would have not fared well with any actual winter.
Overall, this car was great except for being an automatic. Sure it was convenient to just not worry about shifting but any time I wanted to pass cars or have fun in the twisties, it was just a struggle to play with the auto shifter or floor the gas to get it to downshift. It wasn't a bad automatic though so I wasn't too unhappy with it.
I'd definitely consider an older G37 coupe with a manual for a daily driver. It would also have to handle ski duty for me too.