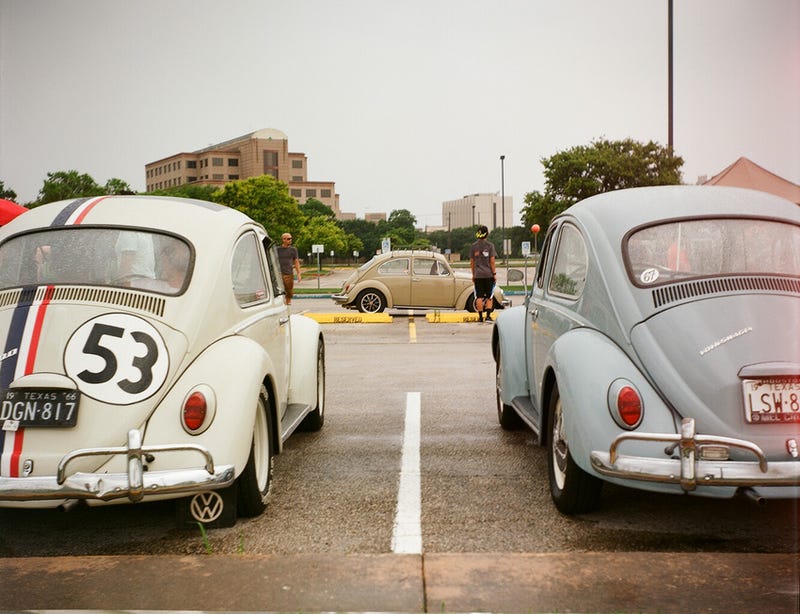 I stopped by with a vintage German camera to see the vintage German cars line up before the rally.
This thing was wet and orange.
There was some light rain before the rally. Nice weather for photographing cars.
SAAB lurks in the background.
1967 Beetle. Last year of the "classic" style type 1.
A really nice type 2 pickup was present. Just the right amount of wear to look authentic, without looking ratty.
From my favorite era of beetles.
Heavy duty wipers.
I had to get to work before the start of the "race" but somebody else took a great video of the Le Mans style start using a drone: