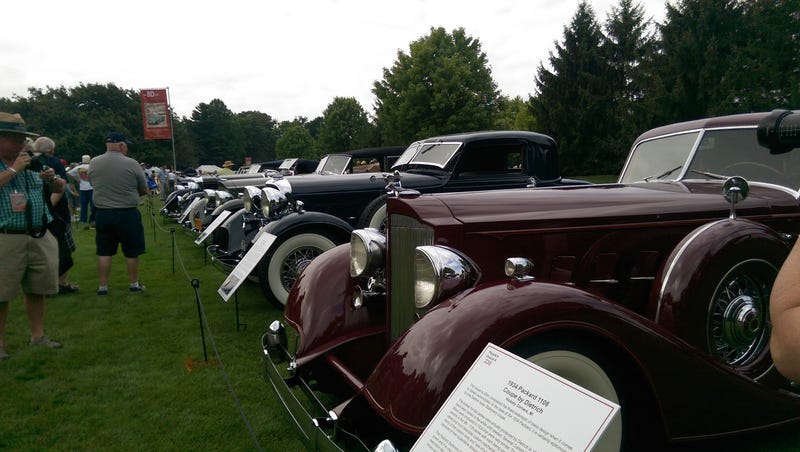 This was easily the coolest car event I have ever been to. Let's start from the beginning. We got to Plymouth Friday evening, after doing battle with an army of road closures. As Doug will tell you, the spectator parking lot at any event like this is worth checking out. Here are some of the cars from the VIP parking area that were not part of the show.
There was a Coffee & Cars in the parking lot of the Inn at St. John's (the venue) Saturday morning, as well as a gathering Friday night:
Included in that was a "Concours d'Lemons," which had a fairly low turnout, although it did include David Tracy's Jeep. Later that afternoon was the "Italian Happening," an all-Italian show. The Ferraris were out in force, as were the Fiats. A number of people brought stock, base model 500s,500Ls, and500Xs. Whatever. Only one Lamborghini showed, a tasty Jalpa.
And then, on Sunday, there was the Concours. Holy shit. This was my first concours event, and I was totally unprepared for the sheer quantity and quality of rare, beautiful, and purely lustworthy metal that stretched before me.