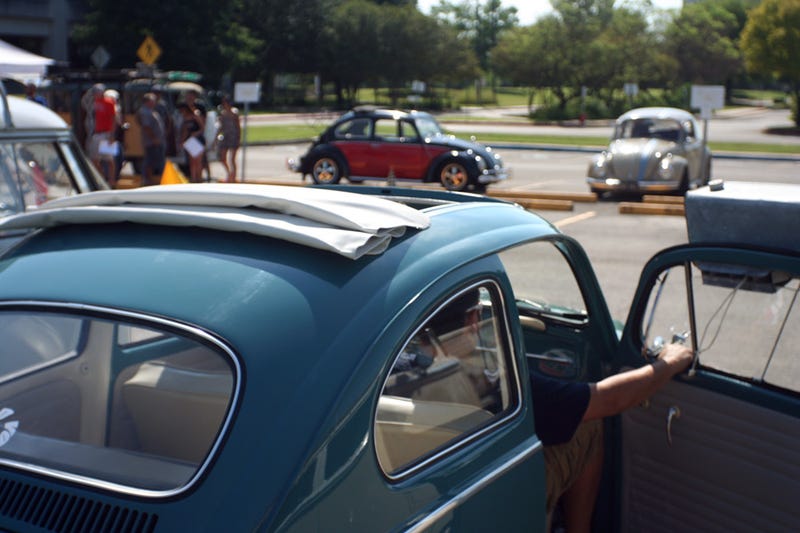 It's an annual event in Austin, Texas. The June Bug Rally. It's not a rally in the traditional sense, more of a motorized treasure hunt, and it brings out some of the nicest old Volks in the area.

Cars lined up for the start.
Lemans style start.

And they're off. A swarm of thrumming flat fours is a joy to hear, even if the cars make more noise than speed.
The finish line was at Top Notch hamburgers on Burnet Road.

Last year's event was rainy and hot: