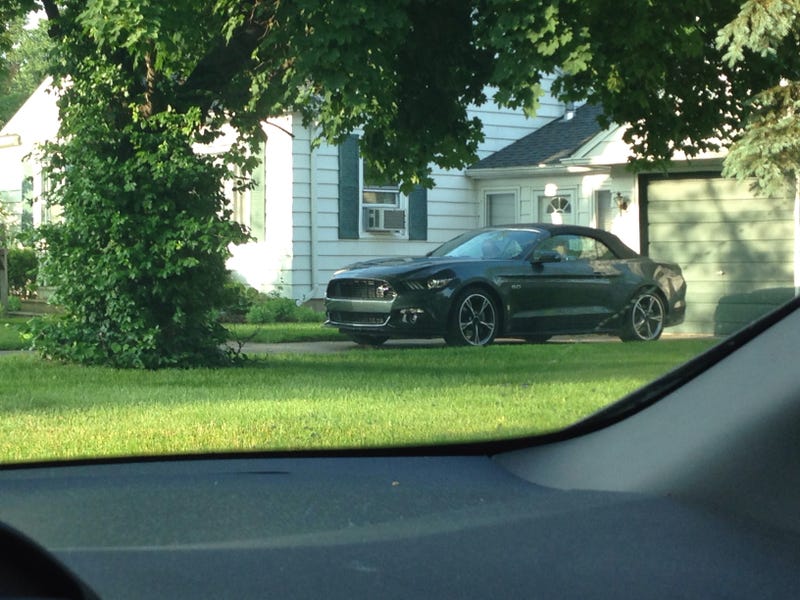 Spotted in convertible form yesterday. You can see the CS grill, and new wheels.
Personally, I think it's alright, but I don't think it looks as good as the S197 CS. Seeing as the S550 is less retro than the S197, I just don't think it works as well. I also find the tribar badge to be too big and out of place in a strange way.
I do love the black grill; however, to me it looks rather cheap than the regular GT grill. And I hate to say this even more, but now it looks like a blacked out Fusion grill....Or rather, that corporate Ford Grill that's on everything now, save for the Escape, thank god....


Maybe it'll grow on me