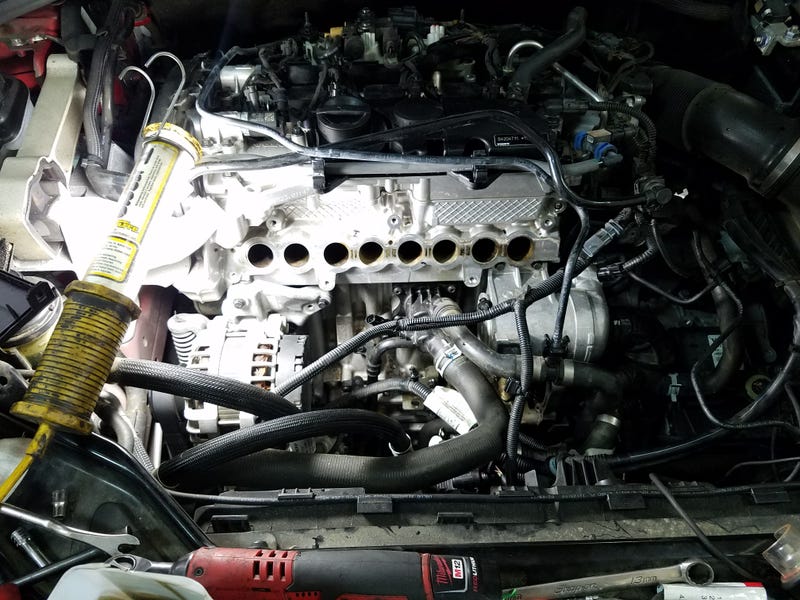 Poor thing has only 21,000 miles. Car is completely filthy inside and out. Cause of failure, never changed the oil. According to the customer.....
"Well, the salesman told me that oil changes were a thing of the past". *facepalm*
Windowed the block. 2nd one in 10 months. Well, at least in our Volvo side.
Salesman didn't say that btw. He just mentioned the features on the car's navi that helps advise when service is do, even showing where the closest dealer is and all that fancy new connected car deal. Helps make appointments and all that stuff. The customer also purchased the super extended Factory Scheduled Maintenance program. The car is fully equipped. Again, suuuuper dirty inside and out. Shame :'(