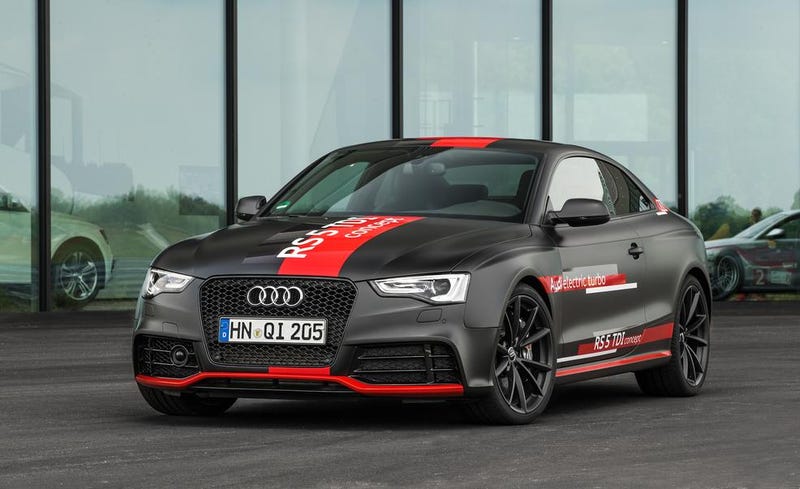 Yes Please.....
As a fan of diesel powertrains and Audi's I just came across this today although the article looks to be written back in July so this may be old news....But I am insanely excited and I really hope this not only makes it to production but comes stateside as well.
Here are the basic specs....
VEHICLE TYPE: front-engine, 4-wheel-drive, 4-passenger, 2-door coupe
ESTIMATED BASE PRICE: $75,000
ENGINE TYPE: sequentially turbocharged and intercooled and supercharged DOHC 24-valve V-6 diesel, direct fuel injection
Displacement: 181 cu in, 2967 cc
Power: 385 hp @ 4200 rpm
Torque: 553 lb-ft @ 1250-2000 rpm
TRANSMISSION: 8-speed automatic with manual shifting mode
DIMENSIONS:
Wheelbase: 108.3 in
Length: 183.0 in
Width: 73.2 in Height: 53.8 in
Curb weight (C/D est): 4000 lb
PERFORMANCE (C/D EST):
Zero to 60 mph: 4.0 sec
Zero to 100 mph: 10.0 sec
Standing ¼-mile: 12.6 sec
Top speed: 174 mph
FUEL ECONOMY (C/D EST):
EPA city/highway: 20/29 mpg
Here's a link to the article...