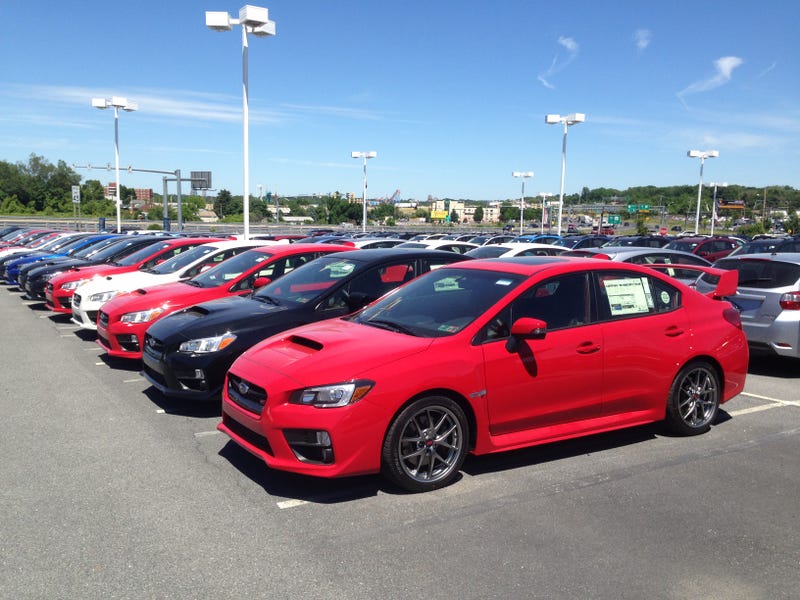 It was mostly WRXs in this row, but a few STIs were found in the mix, too.

Only one was in WR Blue, an STI Limited with the STI Wing.

I'm pretty sure I saw the new 2016 Crosstrek SE, too. It was tucked away in one of the secondary lots, and I didn't think anything of it when I saw it. Therefore, I didn't grab a picture of it.

I also found this 2012 Impreza 2.0i Sport Premium on the used lot. This was the last year that Subaru offered a two-tone option on any of their cars.

The Sky Blue/Ice Silver combination never was my favorite on this car (Sage Green/Ice Silver, please!) but it has definitely grown on me.