Here we go.
Looks a bit odd with just the six wheels, doesn't it? That's because it was based on a three axle truck.

Here's the cure for that.
On a historical note, the Sd Kfz 231 was built on a chassis supplied by Büssing, who otherwise made trucks and buses.
Here's their logo.
In 1971 they were taken over by MAN who made their unusual underflloor engined trucks until the 1980s. The name is no longer used but: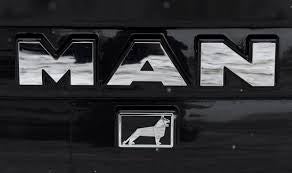 The Lion of Braunschweig survives in the familiar (unless you're an American) MAN logo.