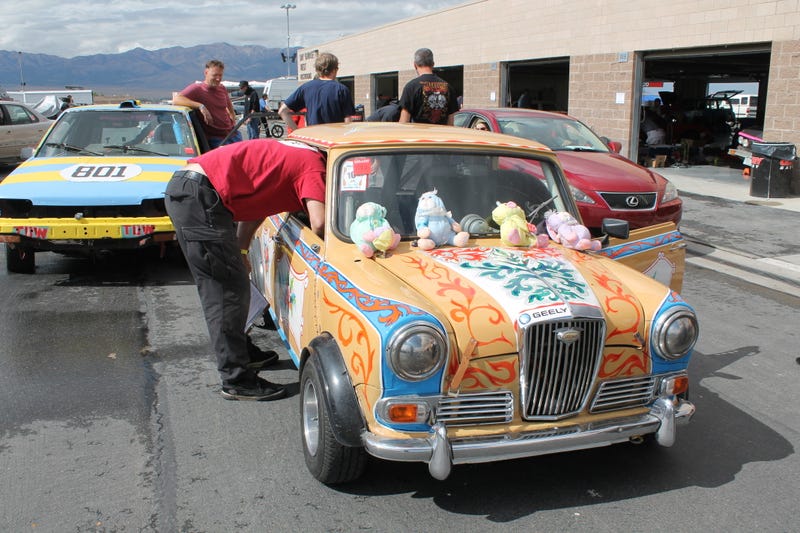 Blah blah #followfriday, whatever. Who you want to follow is Fluffy. Fluffy Bunny, Eater of Souls, rules all.

We bribed the tech inspector with hugs, and still failed on our first run. Oops.
(Just needed a stronger battery tie-down, that's all. It passed after that.)

---
Rally Chicken is a chicken, and Archduke and Dusty are wrong. Send Timbits to stef.schrader@jalopnik.com.