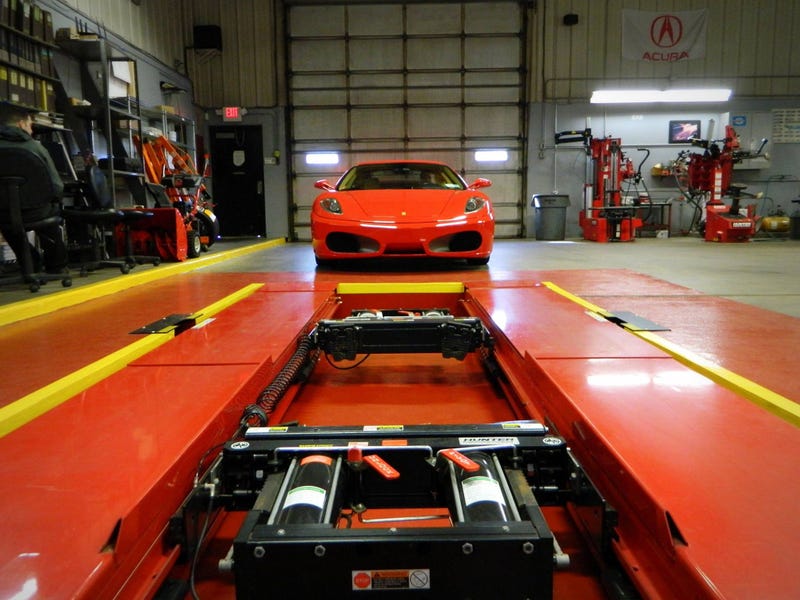 On the new alignment machine. New York/ tri-state/ Toronto Oppo's come stop by!
Only at Cantech! Pretty much all of the employees are honest SCCA racers, Karting masters, Drifters, sages of exotic and specialty maintenance and all out enthusiasts.
My fav working there. I've heard plenty of racing Ferraris, but hearing this start up and load onto its trailer inside of Cantech's big metal building was a good morning if there ever was one. It was in for a pre season rundown and comfier Evo2 seats. Read all about it and other sexy beasts in the blog.
Pretty much Jodi Foster's reaction in the movie Contact http://www.alansilvestri.com/video2-contact…