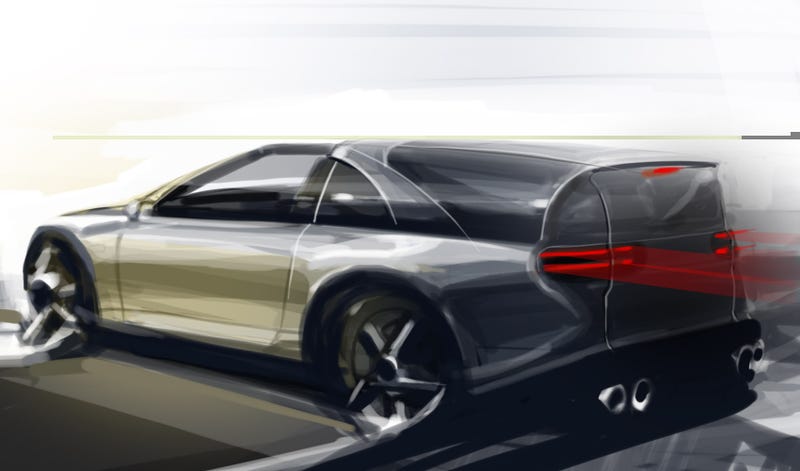 6cyl suggested a while back that the 300ZX should have been made with a shooting brake variant, and it was one of those things that made me slap my head and wish that I had thought of it first.
I started farting around with it that night, then had to travel for work, and didn't have time to get back to it until last night.
So here it is, T-tops and all.