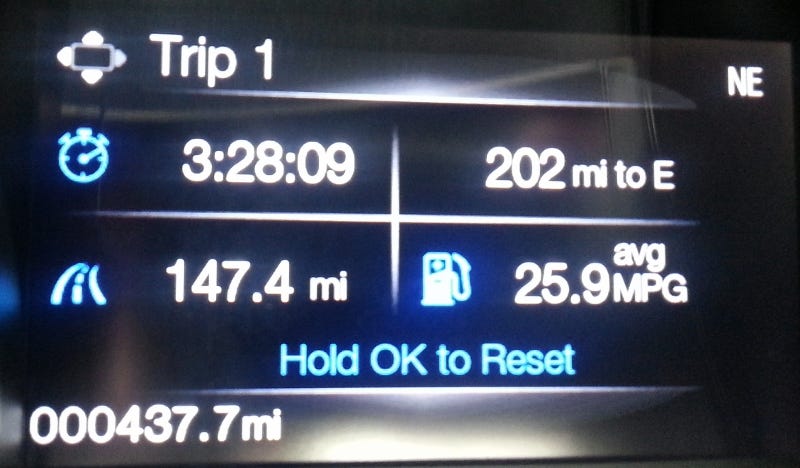 It's witchcraft, I tell ya!
I know, Ford advertises the Mustang GT as getting 16 mpg city / 25 mpg highway, but I fully expected to see that only when driving downhill with a tailwind. The first tank wasn't as spectacular, so I really didn't expect this kind of mileage on the 2nd tank. The driving has been mostly light footed - after all, I'm still breaking this thing in - but it has been mainly on curvy, hilly backroads with lots of shifting and varying the speed. Later we took it on Interstate and ran it a bit faster... and the average MPG climbed up to 26.2.
I can't wait to get this thing broken in and try it out on the long road trips. I'm curious if it will get better mileage with steady speeds, or if my heavier post break-in foot will negate any gains. My only concern about trading in the old V6 Mustang was a loss of gas mileage, but that may not be an issue after all...