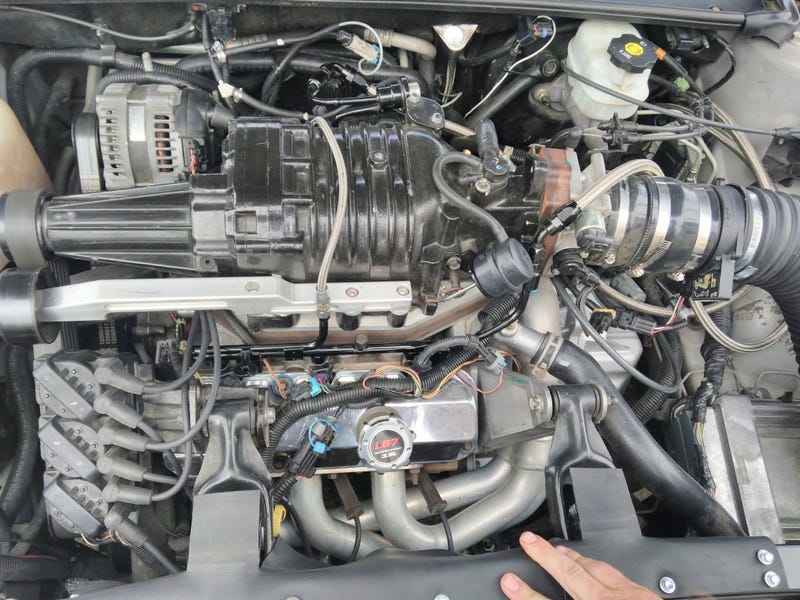 A friend is in town. He drives this. 2003 base model LeSabre with an M90 with a water to air intercooler, full exhaust, upgraded valve springs, pistons, tune, the kitchen sink, and a 400whp-rated custom built 4t65e-hd.
Also my favorite interior color combo, black and grey.
It's an L36 not an L67 but whatever, lol.