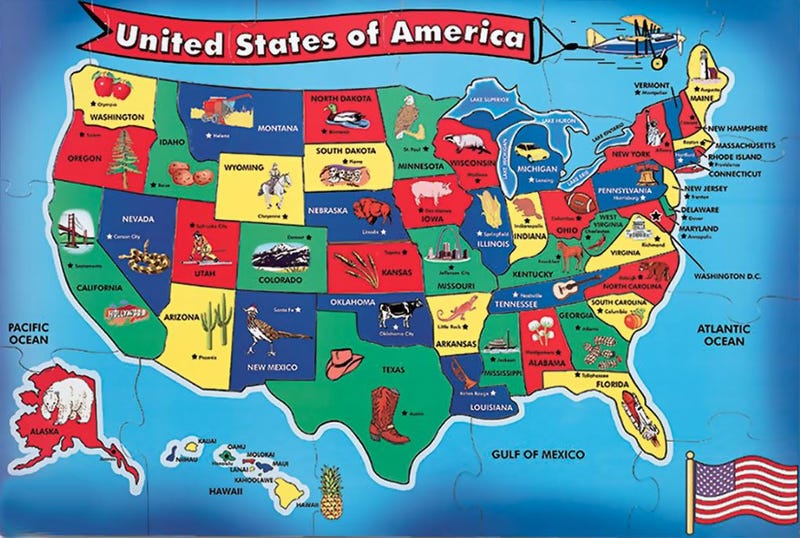 The Mustang finally made it to all 48 contiguous states!
Misses Valve Gear and myself finally accomplished our goal of driving the Mustang to all of the lower 48 states in 2018. (Edit: We actually drove to all 48 in 2018). As things worked out, Arizona was the last state to be crossed off the list. We celebrated by driving on the Musical Highway outside of Albuquerque and then stopping for a steak at the Big Texan in Amarillo - and no, we didn't try to eat the 72 oz steak.
Of course, the Mustang didn't make it too easy on us. The air conditioner decided to quit, which wasn't too big of a problem until we encountered rainy 60-ish degree weather... and the defroster isn't nearly as effective when the air conditioner isn't removing the humidity from the air.
So, the pony is going to get some much needed TLC over the winter. First, it will go to the dealer sometime for a service and a/c repair. My rear seat delete kit should be here tomorrow, so hopefully I can get it installed soon. Finally, I have a local shop lined up to re-cover the front seats in leather, since the original fabric is starting to show the first signs of wear & tear.
This was the last road trip of the year for the Mustang... here's looking forward to more miles in 2019!