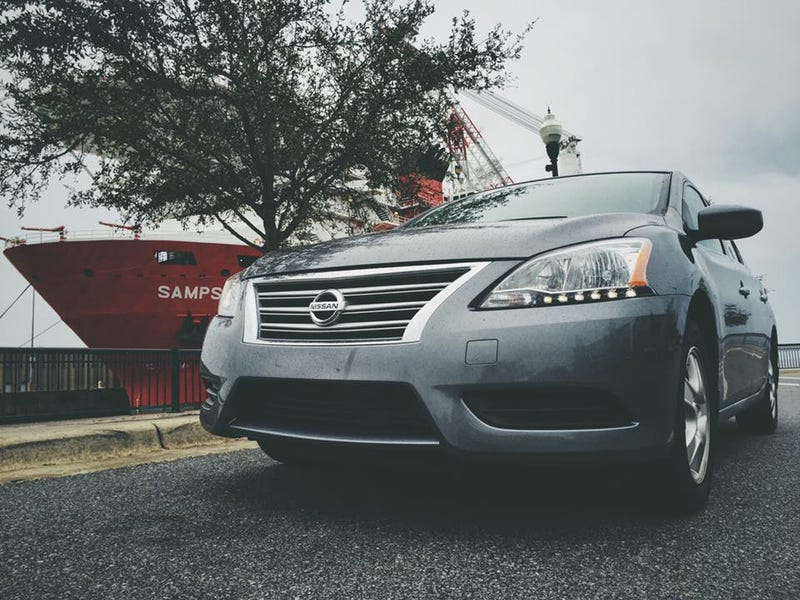 I've officially had my 2015 Sentra 6M/T for 5 months now, which is the longest I've kept a car since my Grand Marquis. It's about to roll over 10,000 miles.
At the moment, my plan is to trade it for a 2012-2014 Mustang convertible this Summer, or keep it until it's paid off and beyond. Despite clearly being intended to be cheap, reliable and uninvolving transportation for the masses, with the manual this car is actually quite fun to drive - with 130 HP you can go at 9/10ths all day long without incriminating yourself, damaging the car or wasting much fuel.
Yes, I added a cold air intake, I'm well aware they are virtually pointless. It gives the engine a nice growl when previously it was hard to hear, which is worth it to me, especially considering I got it in a black Friday sale for less than $200.
Also added a Curt tow hitch, which I just used to carry my bike without damaging the interior/exterior of the car.

That's all, guys and gals. Just wanted to share how Uriah was doing.