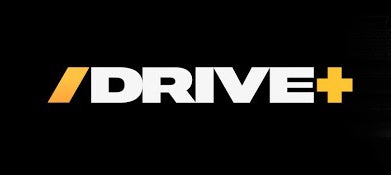 So you just realized that Drive wants you to pay a subscription to get their content. This is America damn it! I thought this was free. Well it was, until the Civil War happened and then people realized it was probably better to allow cameramen and editors and presenters an honest wage for a hard days work. Here's why its happening and ways that you, the automotive enthusiast, can do your part to keep the good times going.

Okay, so you're not the Fortune 500 CEO that JF and his band of hooligans presentors, cameramen, and crew were targeting. Sure, when you don't think twice about buying two 918 Spyders (just in case you like one color better) the decision to spend $40 for a year of premium automotive content doesn't have to be ran past your financial advisor nor require a lengthy conversation with your spouse. But you find yourself balking at this cover charge to the Cool Car Club.

How dare the Drive network and their professional hard working staff have the audacity to ask for a little something in return. I want Top Gear quality at Top Gear prices [R.I.P. Final Gear]. Damn it I don't care how many interns and cameramen they lose to ramen overdose or drifts gone awry from dreary eyed presenters.

If you find yourself in this bind, where you don't know if it makes sense financially to spend $3.99 a month or two Andrew Jackson's for the year then listen up. Put down that venti caramel macchiato you buy every Monday because "it gets your week started" and reshelve that used copy of Arkham Asylum GameStop is robbing you on. The 15 hours of mashing buttons and the caffeine induced runs pale in comparison to the automotive content you know and love.


Here's 5 ways you can cover a years worth of Drive+ as an automotive enthusiast.

1.) Detail a friend's car
Larry Kosilla has produced a fantastic amount of content for both the expert and the amateur. Following these steps you can make their Camry shine.
2.) Uber/Lyft
How can you make money while driving? Why not take someone with you. While it's probably advised that you drive a sedan. I don't think there's any penalty against driving a Miata. just tell the that you installed the roll cage for safety. It's like being a designated driver but the people you pick up are rated by other drivers. Sometimes it can even get you laid.
3.) Move people's stuff
You own a diesel wagon don't you? Throw fliers up around town advertising your local convenient moving company. Pull the rear seats and you can easily fit everything a girl left at her ex boyfriends place.
4.) Learn how to draft effectively
While you may be putting yourself at risk for decapitation, you can easily see a half a gallon in fuel savings every time you go to the pump. The average fill up being 2 times a month, BAM, you just saved one gallon of gas. And incase you haven't noticed, gas prices are about...uhh....$3.99 a gallon. Thats 1 month of subscription! You can thank me later.


5.) Start up your own business where you film car reviews, give detailed analysis of motor sports, offer up hours of useful car detailing techniques and after years and years of doing this for free and living off the scraps of food YouTube hands out for the few people who actually watch the ads without adblocker on, then, just then you might be able to afford to pay your living expenses and after that you could possibly invest another few years of your life putting aside family and relationships and fun, solely because you really really really enjoy doing this and would like to make a living out of it. Wait where were we?



Drive isn't going away. You're paying for premium content and a good price. If you have an internet connection theres a good chance you can afford to pay the monthly amount. Blow off your dealer this week and get hooked on the good stuff, because /DRIVE+ is about to serve it up hot.
Can't wait to see what rolls out next.
I actually like writing about this stuff so much I paid for my own website. Stay up to date on all my rantings by following me on twitter @Valvehalla