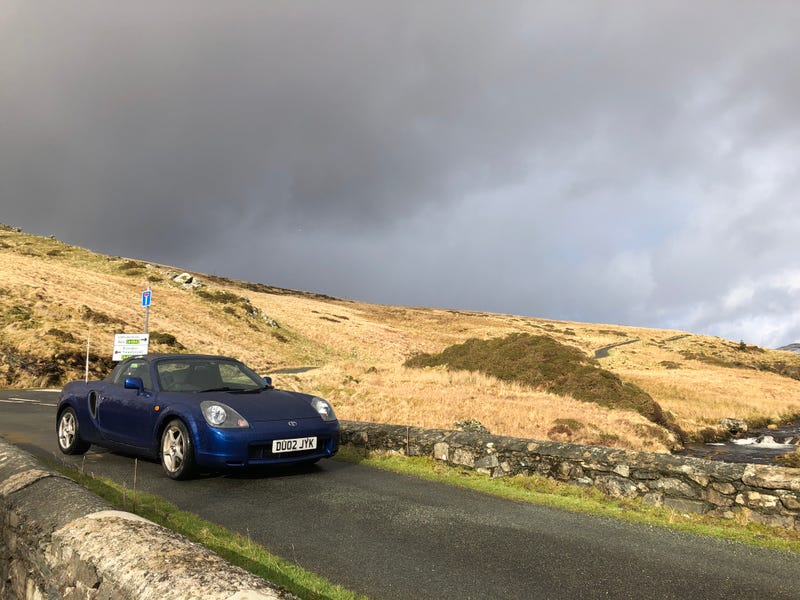 Miles covered: about 500
Fuel used: approx £75/60l
Parts shedded: One (one of the plastic under trays). They don't like puddles.
Oil used: Let's not mention that...
Gates opened (and closed): lost count. It's a problem when they are on a hill and the handbrake doesn't really work.
Cattle Grids negotiated: OH GOD NOT ANOTHER ONE.
Weather types encountered: All of them.
Dams crossed:2
What else?
Times lost: That's just exploring...
Time without any phone reception: about half the time. Sharpens the mind in the weather conditions when you haven't seen anyone else for what seems like an hour.
Microwaves used a mail box: 1
Sheep seen: Many
Sheep run over: 0
Petrol station coffee: 4
Trashed 205 GTIs: 1
Ignis Sports: 1
Other MR2s: 1