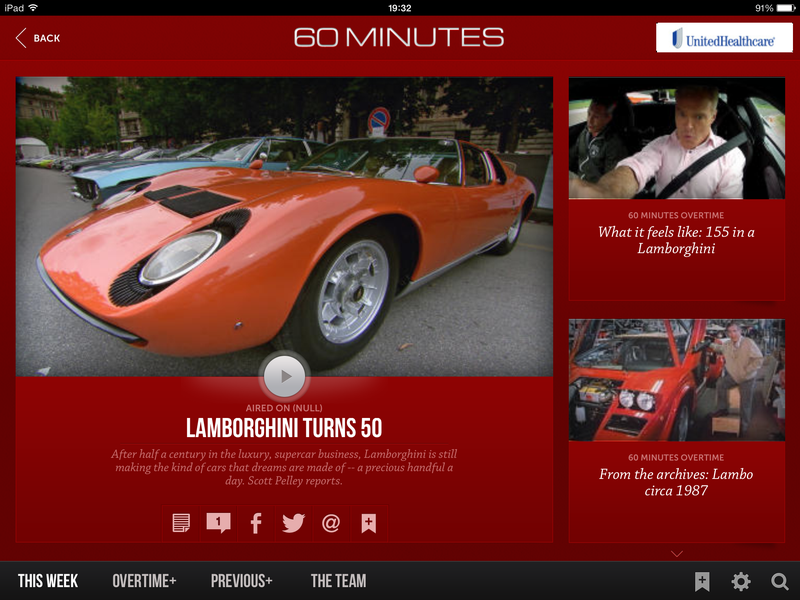 As mentioned in a few posts, 60 Minutes did a story on Lamborghini, actually it was the second story the venerable news show has done on the tractor maker. Scott Pelley presented the segment and it was well done. Within the first few seconds we see Pelley being blown away by driving a Gallardo. Of course all the armchair car critics will say "sheesh, he should drive a real car like the (insert your favorite exotic here)" . Just look at his face to understand he was excited:
Pelley also took an Aventador for a spin, lamenting the fact that the helicopter couldn't quite keep up due to its top speed of 170 mph vs the Aventador's top speed. Though it seems unlikely they came close, the Aventador was clearly moving quickly.
The story touches on the history of Lamborghini, but really explores the value proposition of Lamborghini not just in the product itself, but in the manufacturing process, and the design process. The cars are hand-built by the people of Sant'Agata and the firm is proud of the fact.
The story is well worth your time, 11 minutes and 44 seconds to be exact, not including the always interesting "60 Minutes Overtime" segments. The segments are now available on the CBS 60 Minutes iPad app (that's where each photo come from) and online here.