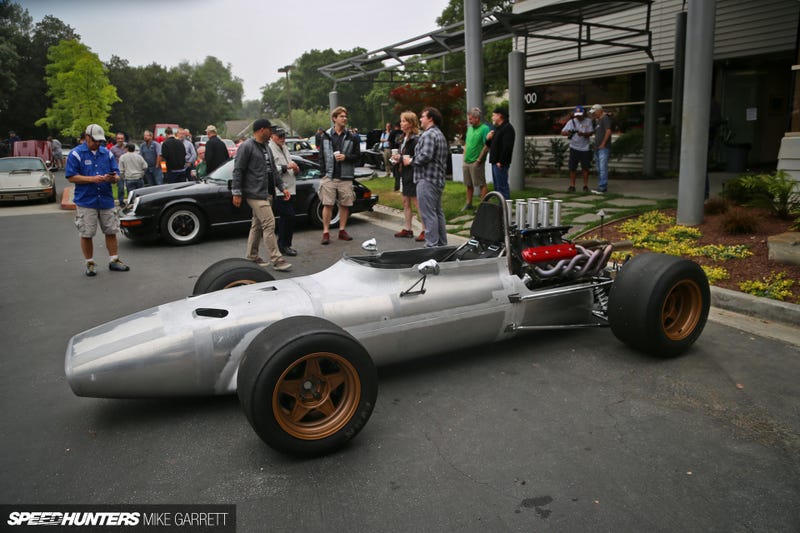 Add a tuned-to-super-souped-up Ferrari flat-12, mate to either Getrag-made manual or paddles and paint either period-correct (Scuderia or NART colors) or modern-retro (2000-2015 Scuderia livery) and absolutely shock, smoke and awe all Caterham, Ariel and Mono owners you'll meet.
Oh, and I also think you can get enough sheet metal or carbon fiber to turn it into a 60's/70's mashup (60's but with '74-style high air scoop) with 2004-spec power. And with a bit more ingenuity you can add exhaust-blown double diffusers and movable control surfaces for both front and rear wings. Ground effects? Nah, that's pushing it too far down.
Go here for more info and specs.
Photo credit: Speedhunters.