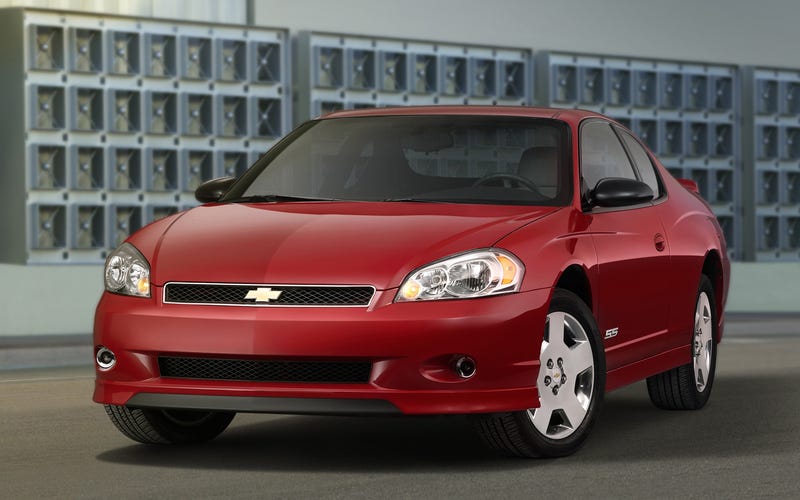 Sometimes a car company revives a storied nameplate just to sell cars. It's all fine and dandy if these cars lived up to their namesake reputation. 95% of the time, they don't.
Don't get me wrong, these cars would probably be decent on their own if given a different name. When you use an iconic nameplate, it's got shoes to fill that people would rather leave empty...
7. Ford Taurus
Okay, nothing looks out of the ordinary here, just a run of the mill Ford 500. It's crazy to imagine that The Taurus dominated the family sedan market...I mean, the imports couldn't even touch it. Don't forget the Super High Output models with their Yamaha engines. Granted Ford single-handily destroyed the Taurus' luster and appeal almost overnight with each passing generation before finally putting it to rest while there was some dignity left. uhhh, on second thought forget what I said.
Did they just replace the 500 name with the Taurus name instead for no apparent reason? It's like if you watch Clark Kent go inside a phone booth and come out a second later as Superman; You're not fooling anyone. At least I can look back at this desperate attempt to revive the 500's sales and laugh as the current Taurus is actually a pretty solid car. The world should just forget this car even happened.
6. Dodge Dart
That's a sweet looking ride. I can even get a 6.1 liter 383 V-8 to power the rear wheels. It was also a cash cow for Dodge and responsible for killing off the Dodge Matador. Can't mess with the recipe for success.
Oh dear god...the original Dart must be rolling in its grave. FWD? 2.4 liter 4-banger? I mean it's light years ahead of the Caliber and Neon combined, but to use the Dart name? If you were going to desecrate a name, couldn't you at least pick the unloved Matador name?
5. Dodge Charger
While we're on the topic of Dodge desecrating their stable of classic names; The Dodge Charger had big V-8 power, sleek killer looks, and RWD.
Well its reincarnation still has all of that, except there is one flaw in that argument. It has 4-doors! Look if you're going to make a Charger, then make a Charger. If you're not going to go all the way with it, then don't do it. It's like Ford making the Mustang and releasing it as a 4 door only sedan. I'm a forgiving man, I would've even settled for a 4 door and coupe sold side by side.
I always knew we didn't see eye to eye Dodge ever since you released the Charger concept.
4. Buick Regal
I'm pretty sure that by merely looking at these 2 pictures, you'll understand my point.
3. Chevrolet Monte Carlo
The originals could be had with a small block 5.7 L V-8 and RWD. Horrendous build quality was optional. The new one can be had with a 5.3 L Ls4 V-8 which is awesome until it sinks in that it's FWD. I don't hate FWD cars, but if you're going to continue down the lineage of a nameplate, wouldn't you want to keep the essence of it. That essence is what goes into its name. Toyota understood that when they rebooted the GT 86. I can say that the one thing that the new Monte Carlo did right was that it couldn't be had with a 350 Diesel V-8 from the Malaise Era *cringe*
2. Ford Mustang
Amirite guys. The Probe came dangerously close to flat out becoming the next Ford Mustang. That idea was axed as soon as the Mustang enthusiast caught whim of it. Now look, we're awaiting the next generation Mustang while the Probe is long dead.
1. Any BMW M SUV
The BMW M badge once meant something special. Originally founded in May 1972 with 35 employees, they created greats like the M1, M3, and M5. These were racing machine through and through. To see the M badge pillaged and put on everything diminishes the essence and its original reason for being. The BMW X6 M is the poster child to everything that is wrong.