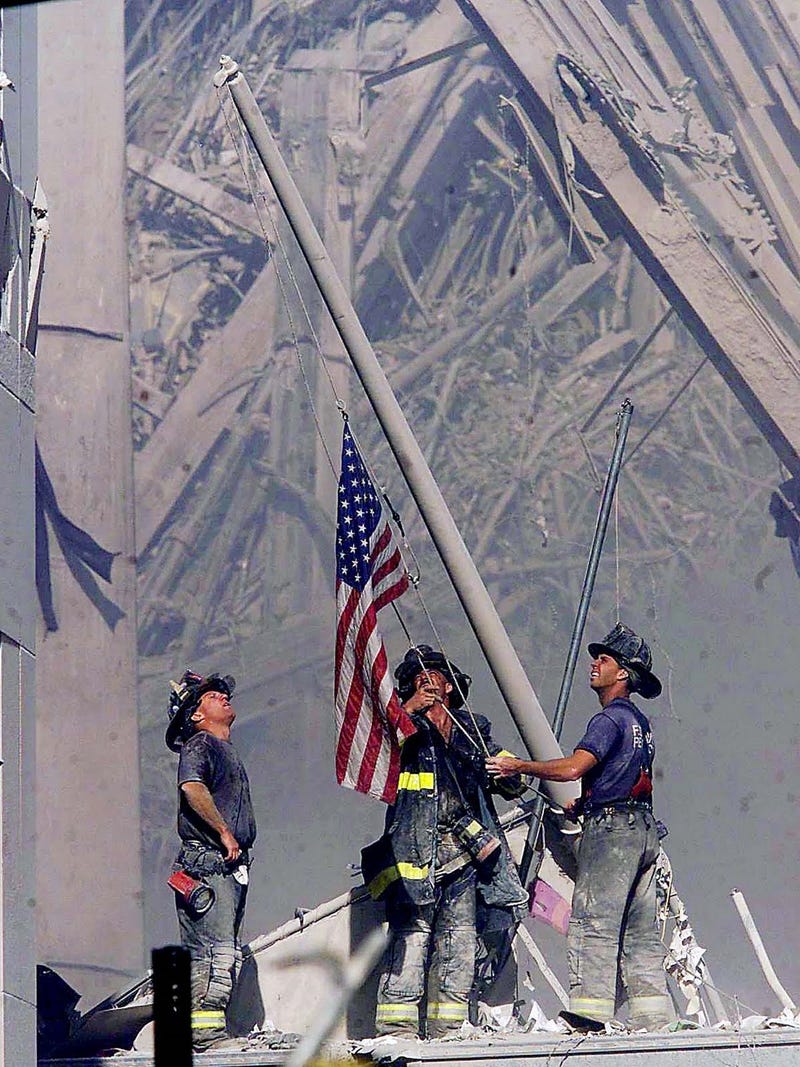 Comment below on where you were and what you were doing that day, if you like.
I was a senior in highschool. I can remember that day from beginning to end, even what I was wearing. As I made my way from my 1st period class to my next I ran into a friend in the hallway who was all worked up and babbling about a plane crash or something.
I walked into my 2nd period journalism class and saw my teacher standing slack-jawed staring at the TV. I sat down at my table and shortly thereafter, the first tower fell.
As a typical American teen, I had never really felt concern about terrorism, but I remember feeling actual fear that morning.
The rest of the day was surreal as schoolwork was set aside and we just watched the TV coverage. I even remember running home at lunch and seeing that the Food Network had suspended their programming for the day out of respect. A weird, innocuous detail, but something that illustrated the enormity of the day to me.
September 11th has always had a very deep, emotional effect on me, even though I was half a country away in NE Iowa. I hope it always does. Each year I like to take a step back, reflect and remind myself of what that day was like. Maybe I'm weird, but I don't care.
Below are a few videos that I like to view. They help reaffirm my faith in humanity in stark contrast to the horror unleashed by a few awful people on that day.
United States National Anthem played at Buckingham Palace
Collection of reactions/remembrances from around the world.
Budweiser ad that played during the 2002 Super Bowl. This one always gets me.