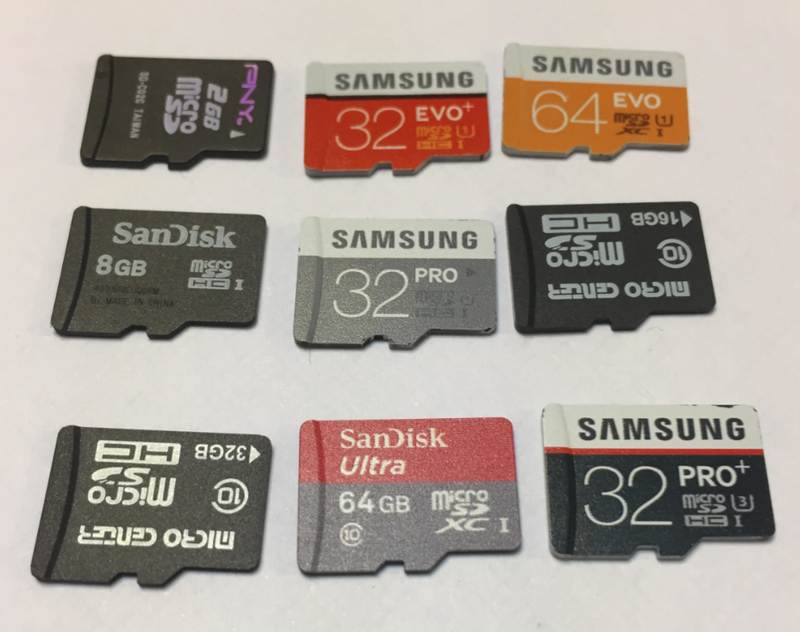 When I'm not doing car stuff I'm usually messing with some electronics project.

My recent endeavors have been single board computers Raspberry Pi 2/3/0/0w, Odroid XU4, Orange Pi PC, and PCDuino4 Nano.
I will write up individual reviews of each of those SBC's, if anyone is interested.
But in using these, I have bought a lot of different SD cards (they act as the hard drive for the SBC), so I thought I would compare all of them for you. Having a fast SD is also important for nice digital cameras, Go-Pros, phones, etc.
I'll be ranking these Worst To Best. With the noted exception of the Samsung EVO 64 because it has my Retropie Build on it with all my ROMS, it performs somewhere between the Microcenter 32 GB and the Sandisk 64 GB. To benchmark these cards I used Crystal Disk Benchmark which is a common disk benchmarking tool.
First Up:
9. PNY 2GB Class 4 MicroSD Card.
I really only benchmarked this one out of sheer curiosity to see how it stacked up against a modern card, it failed miserably.

It hardly registered on the 4k writes. I think I bought this card in 2008? Amazing how far we have come
8: Sandisk UHS-1 8GB MicroSDHC
This is another older card I had laying around, for HTPC purposes, this card doesn't suck, and I'm not sure why. It may have to do with the density of the NAND flash memory, which gives it surprisingly high 4k writes, which when running an OS from an SD makes a huge a difference. This card even outperforms some more expensive larger cards on 4k writes.

7: Toshiba Exeria 32GB UHS-3 32 GB MicroSDHC: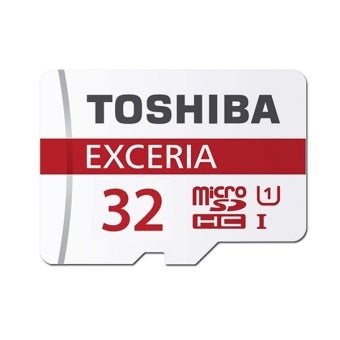 The Toshiba Exceria was a case of too good to be true. Cheap, name brand, but horribly slow. So slow that I returned it. So slow that Toshiba was lying about the speed rating (UHS-3 has a 30MB min write speed) I would put it lower on the list, but it does technically outperform cards from 3-8 years ago.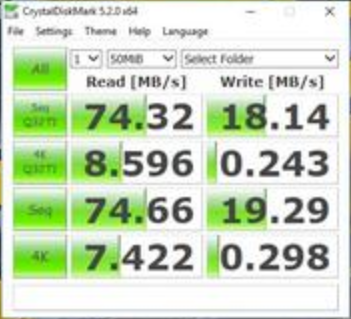 6: Microcenter Class 10 16 GB Micro SDHC Card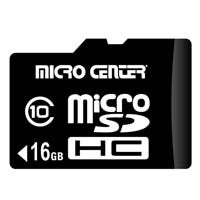 This card would be perfectly at home in a cell phone as added storage, or a non DSLR camera. Not fast, not slow, and at $6.99 it's cheap.
5: Microcenter Class 10 32 GB MicroSDHC Card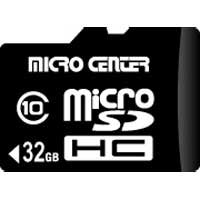 This one is $11.99 and offers a good bang for the buck. Generally, I would say this the best value, it performs well for the price but isn't the fastest of the bunch. Note the improved 4k write speed over the 16gb model.
4: Sandisk UHS-1 64 GB MicroSDHC card
So the Sandisk 64 GB card is not the fastest by any means, but it works just fine in our Go-pro whereas the Samsung 64GB EVO card does not. For HTPC use it's slow 4K writes hurt it, but its still has great sequential write speeds, which is important for HD video recording. With the Sandisk name, you do pay a little more for this card, but I haven't had any compatibility issues with it.
3: Samsung EVO + 32GB MicroSDHC:
This card just barely edge out the Sandisk in terms of overall performance. It is pretty cheap too, I think I scored mine for $14.99. Better 4k writes at the sacrifice of a little sequential write speed. I haven't checked to see if this works in my GoPro or not.
2: Samsung Pro UHS-1 32 GB MicroSDHC Card:
This card is UHS-1 in name only, the performance was so good that they discontinued this SD card, in favor of the UHS-3 rated and more expensive Pro+. Great all around card, but incompatible with my GoPro for some reason. One of the best for HTPC use though.
1: Toshiba PRO + UHS-3 32 GB MicroSDHC Card:
This is the fastest card that i have tested, I'm fairly certain though that they just discontinued the PRO and reclassified it a UHS-3 card and added plus at the end. The performance between the PRO and PRO+ is almost identical. This works perfect for HTPC/SBC applications, but I haven't tested it on a GoPro yet to see how it performs. I got mine on sale for $22.99. If you're going to get a Raspberry Pi I suggest this card, simply because of how fast it is to load new images to the board.
Conclusion:
When it comes to SD cards, you get what you pay for. That being said, there are cheaper cards that do an admirable job, like the 32 GB Microcenter Class 10 card, but if you don't want to wait, pay twice as much for one of the top of the line Samsung cards. Oh and avoid those Toshiba Exceria cards like the plague.
Here is a google sheets link with the raw data:
Let me know if you have any questions or comments below: