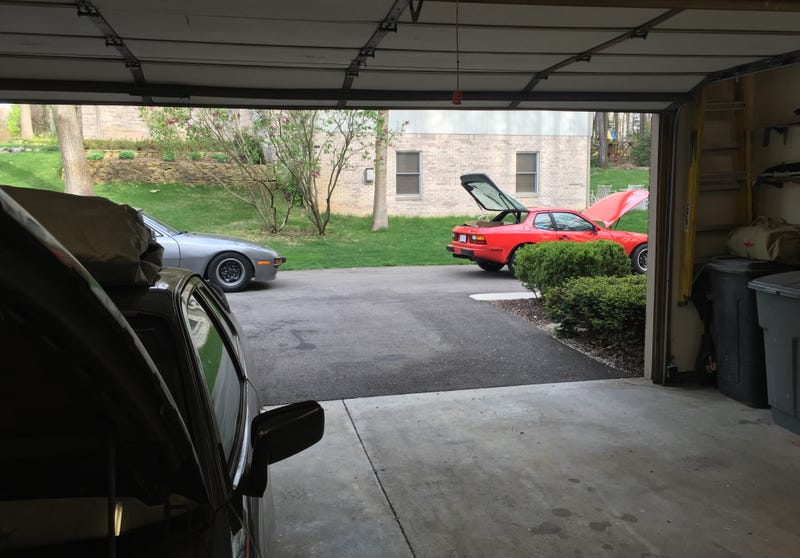 My 944 has found a buyer, and I couldn't have asked for a better person. It's going to my closest 944 friend, and staying local.
He knows 944s inside out better than I do and took apart and repainted his '85 that you see in the background. Mein 944 will be maintained and kept in an as original state as possible. It will maintain its Michigan survivor status, it's issues will be fixed properly and it's story will continue on just as I would have it and it makes me a sad happy. I'll see it from time to time and it's gonna get the same love and care if give it and even more.
But as luck has it, this isn't a regular transaction....
I'm not just getting cash, I'm also getting a car along with the cash. I've realized that PorscheLyfe never ends, it simply changes into something new. As this chapter of my PorscheLyfe ends, another one will soon be beginning.
.
.
.
.
I'm looking forwards to this new adventure.