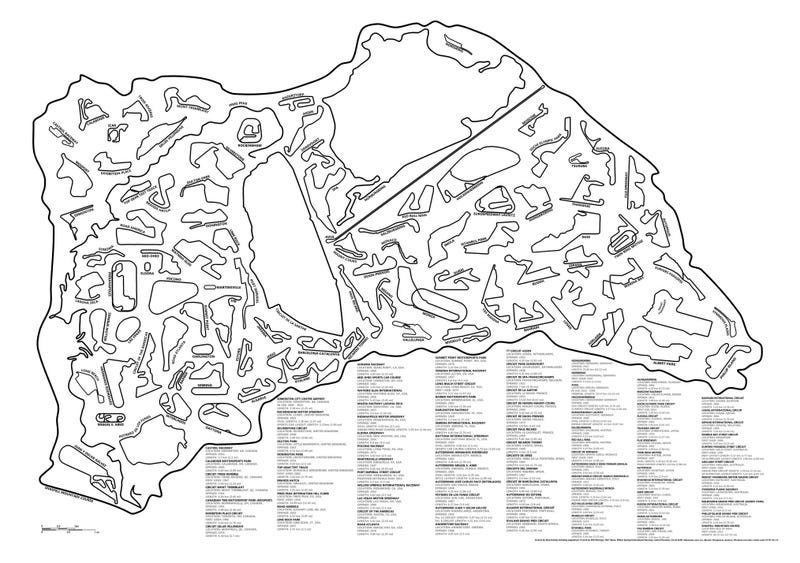 Everyone knows that the Nurburgring is big. But how big is it compared to Summit Point in WV? How big is Simply Sausages Donington Raceway compared to Mazda Raceway Laguna Seca?
Well, this map will show you 94 different raceways, in relative scale, all surrounded by the massive Snaefell Mountain Course, where the Isle of Man TT is run. Is your favorite here?
Here's a link to the full size graphic.
H/T to Bold Ride