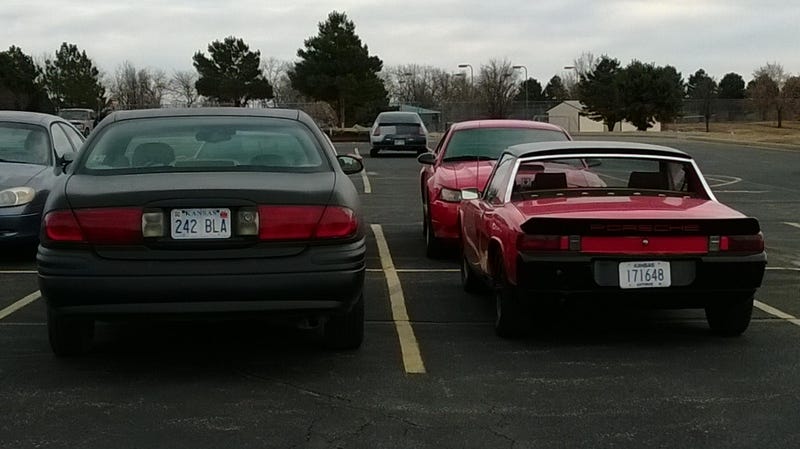 An interesting size comparison.

And before people ask questions about the 914:
The Buick is mine, the Porsche was bought by a kid at my school as his first car for $500. He has no idea what an engine is or what it does, he's ground the second gear into dust, and the entire exhaust is about to drop off of the car entirely. There is a 1000 watt amplifier duct-taped behind the drivers seat, and the center cupholder contains a 12" subwoofer with no enclosure.