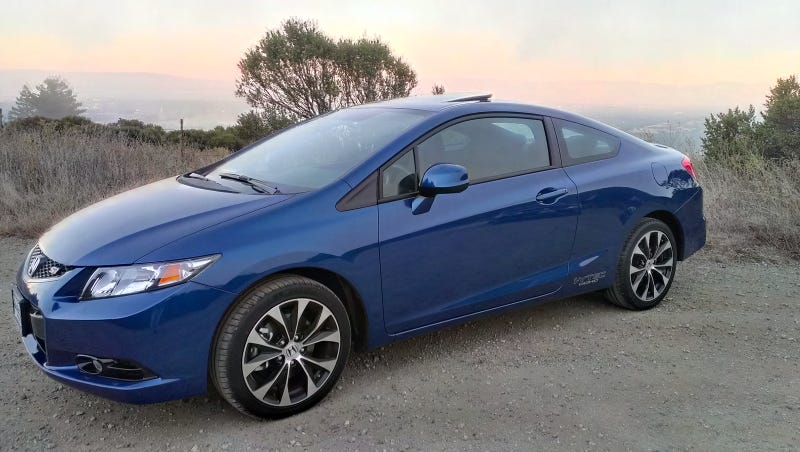 After test driving virtually every "sporty" car under 25k at least once- I ended up with an SI coupe. I have no need for a spacious backseat. Although I am greatly biased toward hatchbacks- nothing else could match the mix of attributes the civic offered.
I recognize that there are options that would fit my criteria on the used market. I decided to buy new. Oddly- at the urging of my girlfriend.
It rides nicely, but also handles (unlike C30/Veloster too soft, Mazdaspeed3- too hard) The 2013 update fixed the handling you'll read about in reviews. Since the car launched as a 2012 most of the cars have the old suspension.
The shift action is lovely (unlike Mini S)
It makes nice noises and reasonable torque (unlike BRZ/FRS)
I am confident it will not fall apart or make me look like an idiot (500 Abarth)
It is compact (unlike a Mustang or Aamaro)
The seats are just "right" (unlike GTI- I am not very tall and these seats do not work for me)
It is not a convertible (unlike Miata- personal preference)
I like the way it looks (unlike ST- both of them)
....