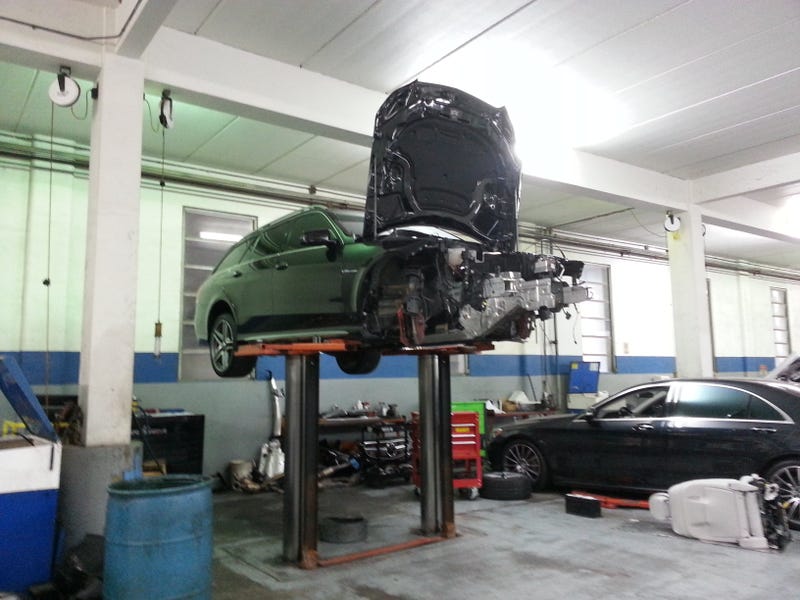 Here is a E63 AMG-S that sucked in a little water. Waiting on a new engine.
Here is an SLR getting a service and a front brake job. Waiting on the $23,000 (a piece) front rotors to arrive from McLaren. They take a few weeks.
(Non Merc.) Last, a Volvo V70 that didn't get the oil changes done in time was sold to a person. There is clear evidence that someone tried to clean up the sludge poorly.