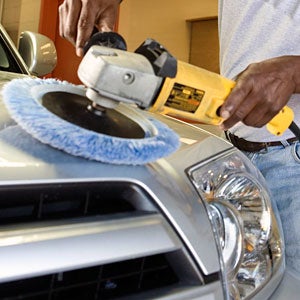 So, a year ago, then fiance - now wife, bought me a full detail for my car. Now I just got around to using the certificate and I've got a couple of etiquette q's.

First, I'm getting a full detail for my car, inside and out, and is it best to have the car clean before showing up? I'm thinking yes and going to clean it up a bit before I bring it anyway but just curious.

Second, at what point should I feel ashamed of getting a car detailed? (Read: car isn't as purty as she used to be and I almost feel silly bringing my dinged and battered 1999 Grand Prix to get detailed)

Thanks for the answers in advance!