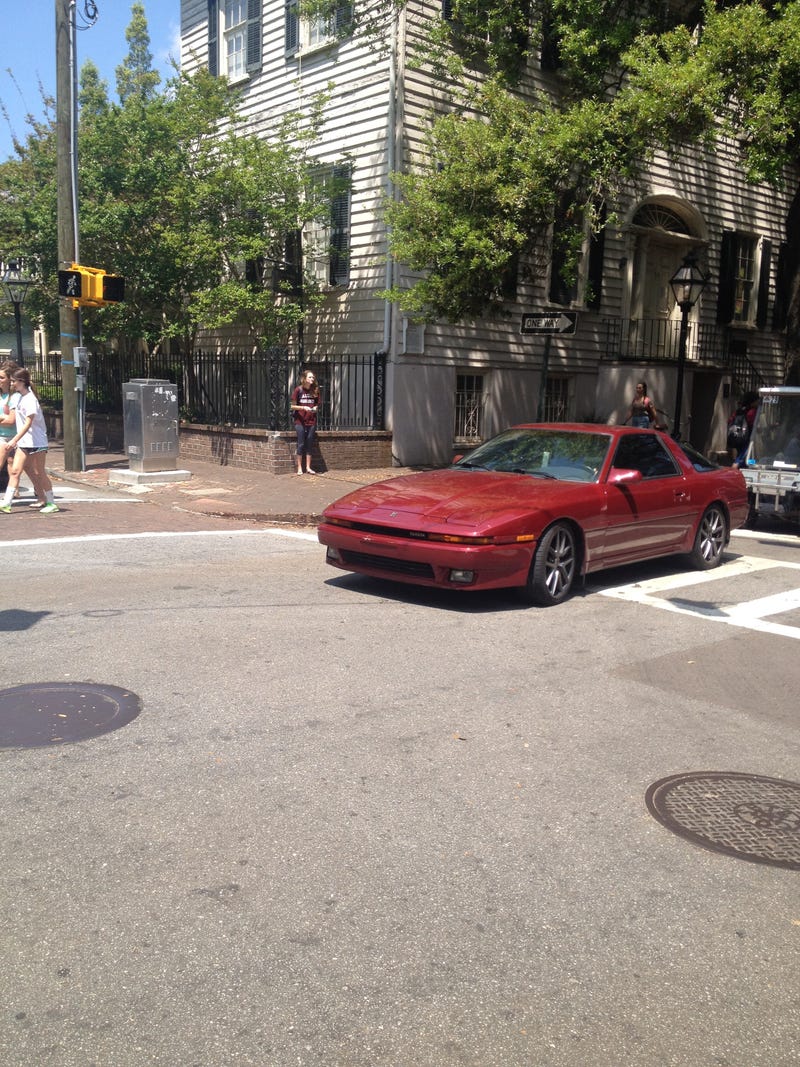 Never enough love for the MK3 Supra. I love these things.
Driven by someone who looked like "The Dude." I approve.
#truckyeah
I stayed with my girlfriend's mom's friend from highs cool in DC to break up a 16 hour road trip. I learned two things about her. 1) She's an awesome artists and 2) she has a Corvair in almost perfect condition.
Someone quick. Lend me enough money to cover the stupidly high insurance rates so I can buy it! All I want for Christmas is a grey manual Audi S4 Avant. Keep that in mind, Oppo.
This is my new favorite color for Teslas. Finished off beautifully with a cream colored interior. This man has class, and works in the same building my mom does.
You can't go wrong with a nicely modded MG.
#3spokes4life
I saw my buddy's 2002 on a flatbed. Ha! Suck it, Andrew. Mine is better. I never had to flatbed it... from school, at least. Also, give me your Italian turn signals you selfish bastard!
And I saw this beaut in a McDonalds parking lot. It was absolutely mint, in condition and color.
Photobomb by my Jeep.