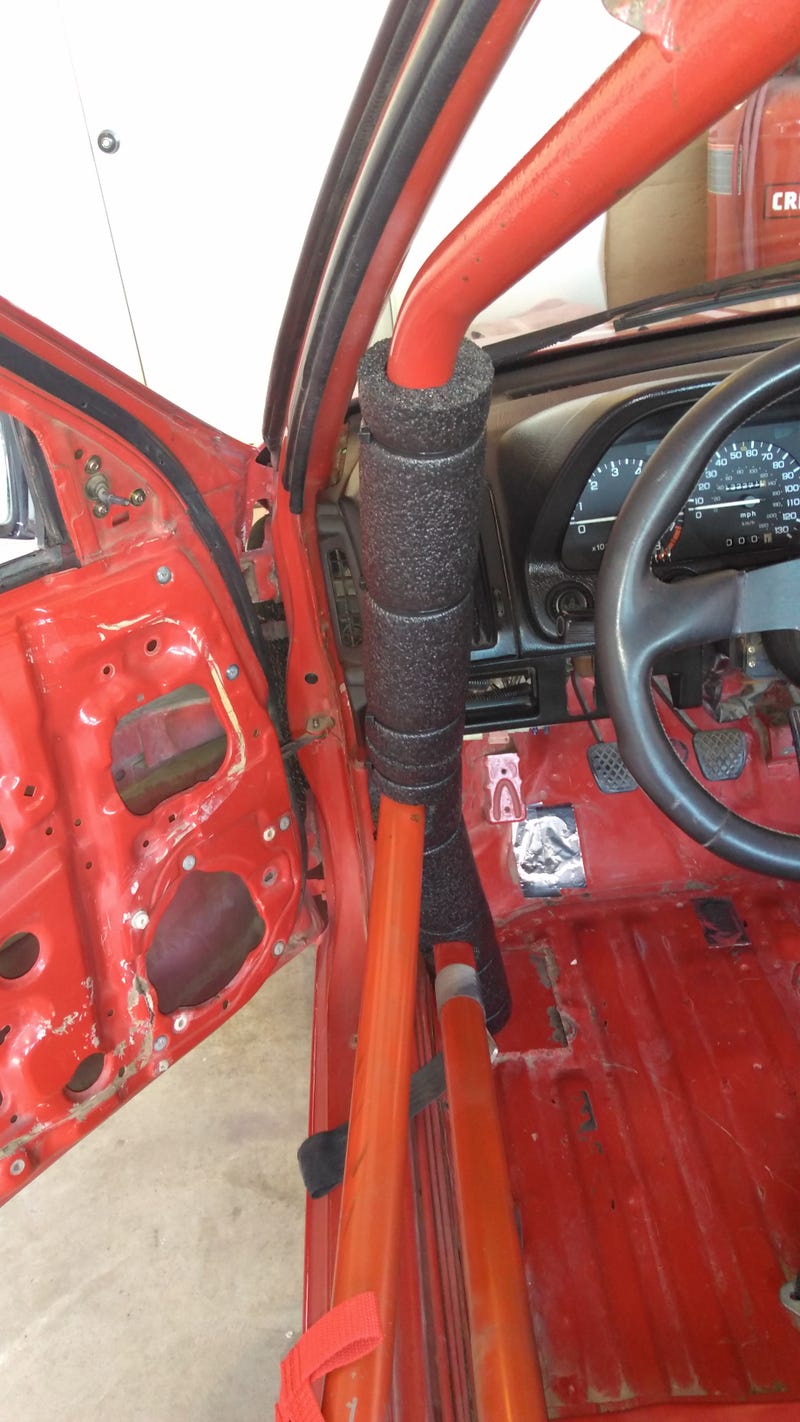 The seat is out at the upholstery shop getting a new cover made, so I took the opportunity to knock out a few small things on the integra. First up some fresh roll bar padding, softer non-SFI rated for along the upright and some SFI rated for the top hoop along the side (where a taller than me person's helmet might theoretically be able to make contact).
Then I added 5hp to the car via an oppo sticker.
The makeshift seat for moving it around the garage and driveway until the real one comes back with a new cover.